Club Meetings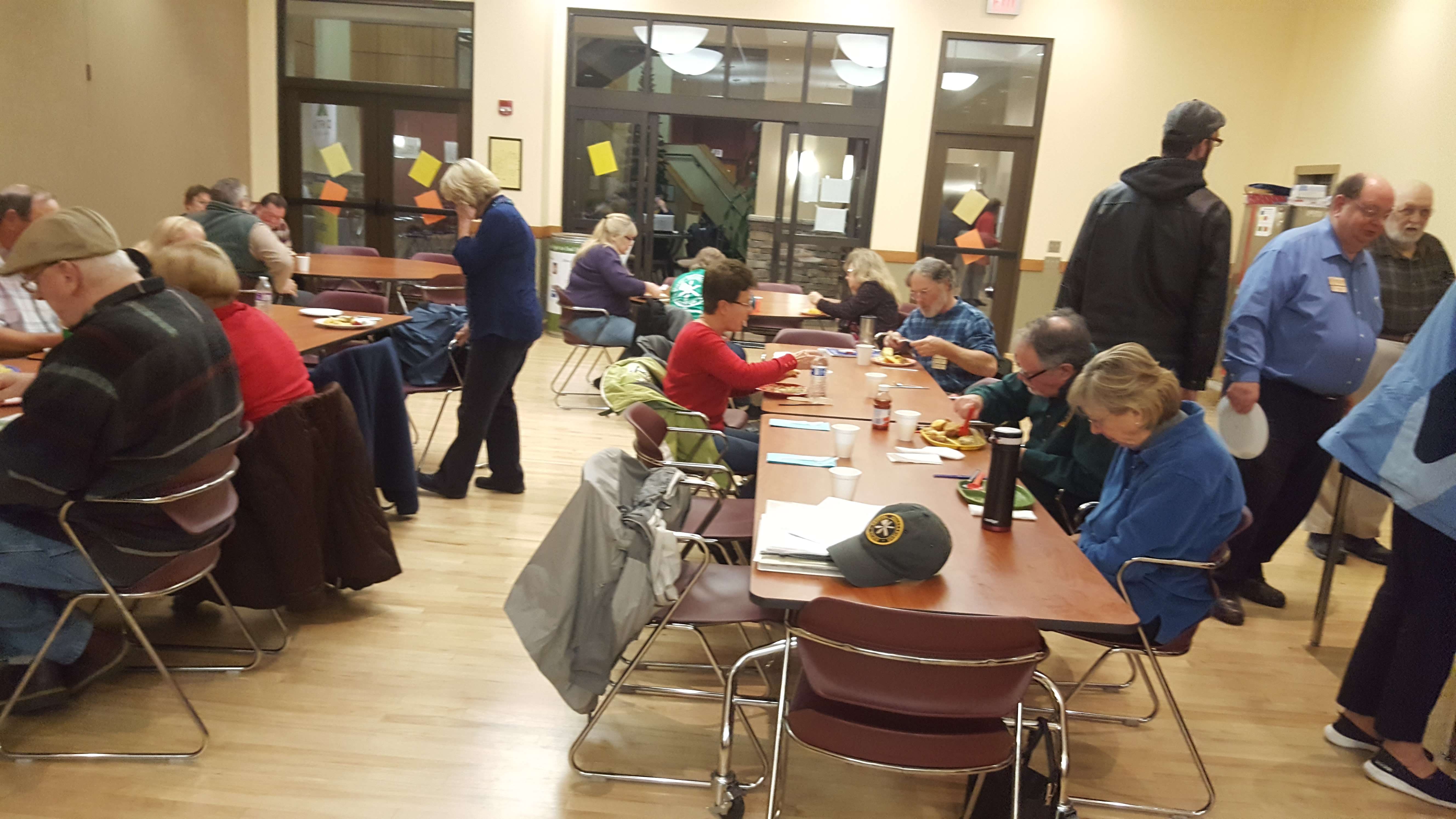 An important and appreciated part of all our meetings is the "program". This program typlically includes a presenter/speaker who passes on/demonstrates techniques, procedures, experiences, and knowlege related to matters of interest to our Clib members.
If you would like to present a program at one of our meetings, or if you know of someone members would like to hear from, please notify Terry Moss so that arrangements and scheduling can be made.
January 25, 7:00PM
Program
This meeting will include a great sharpening program. Everett Carter and Everett Koontz will be demonstrating and discussing sharpening techniques. As wood carvers we know that having sharp tools is critical. We will learn how to sharpen and keep our tools sharp.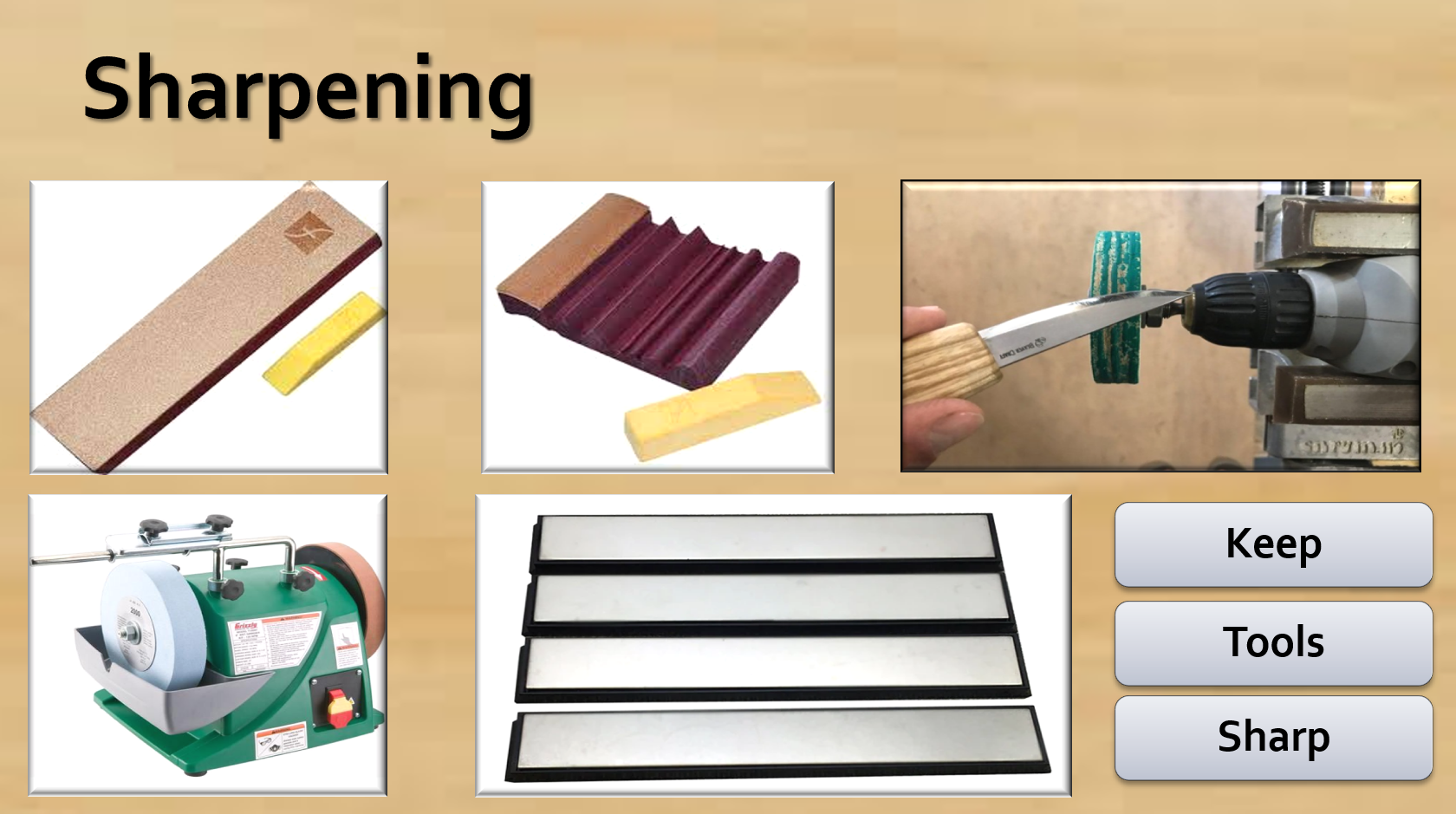 Show and Tell
Please bring carvings you have been working on for show-and-tell. Everyone enjoys seeing these carvings.
February 22, 7:00PM
Program
Kathy Dalton will present a program to help us attend and participate in online sessions/classes.
These wonderful carvings were entered into the 2021 Oregon State Fair by Club members.
Click on an image to see a larger version.
Capitol Woodcarvers Show at Keizer Art Association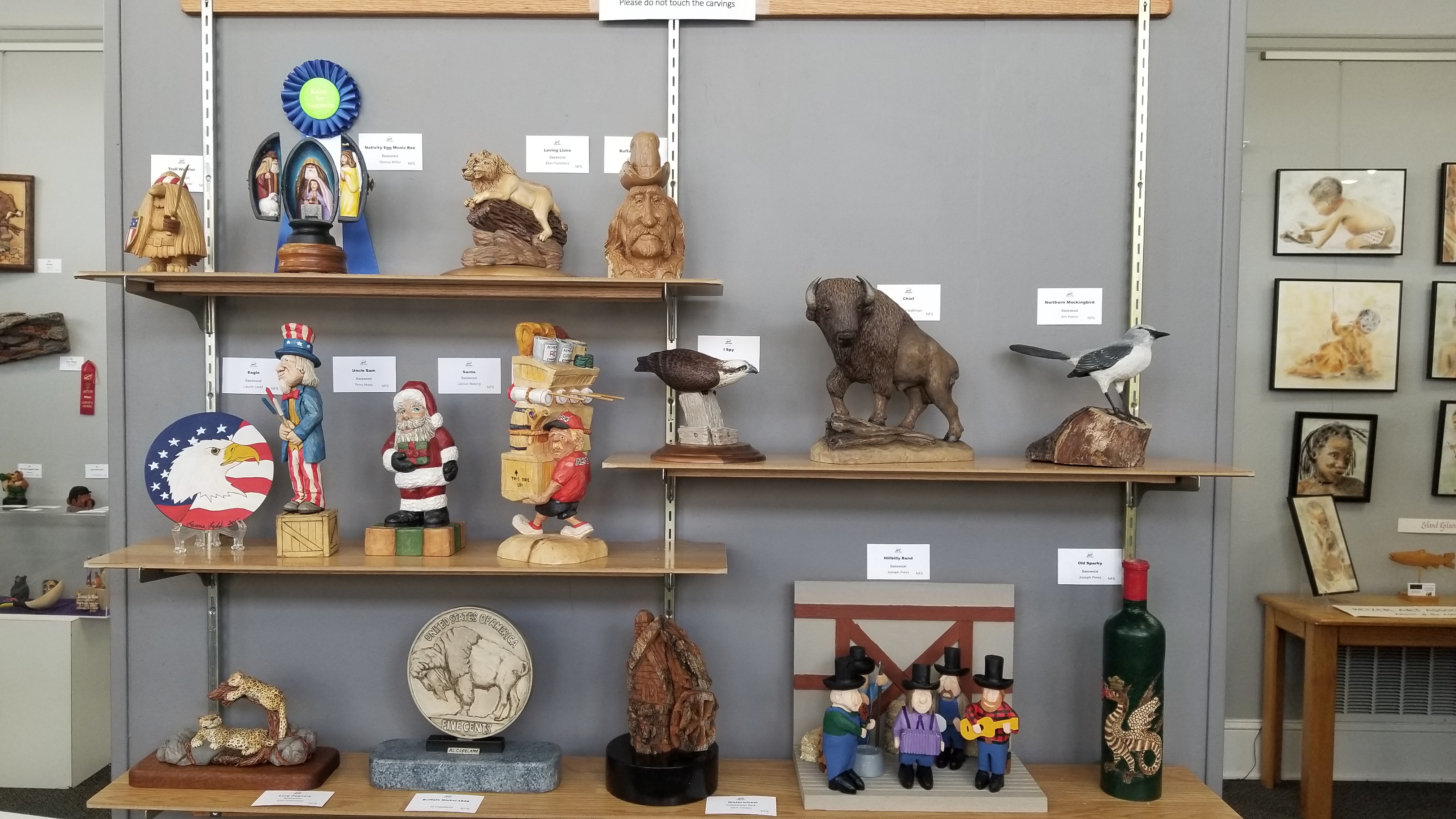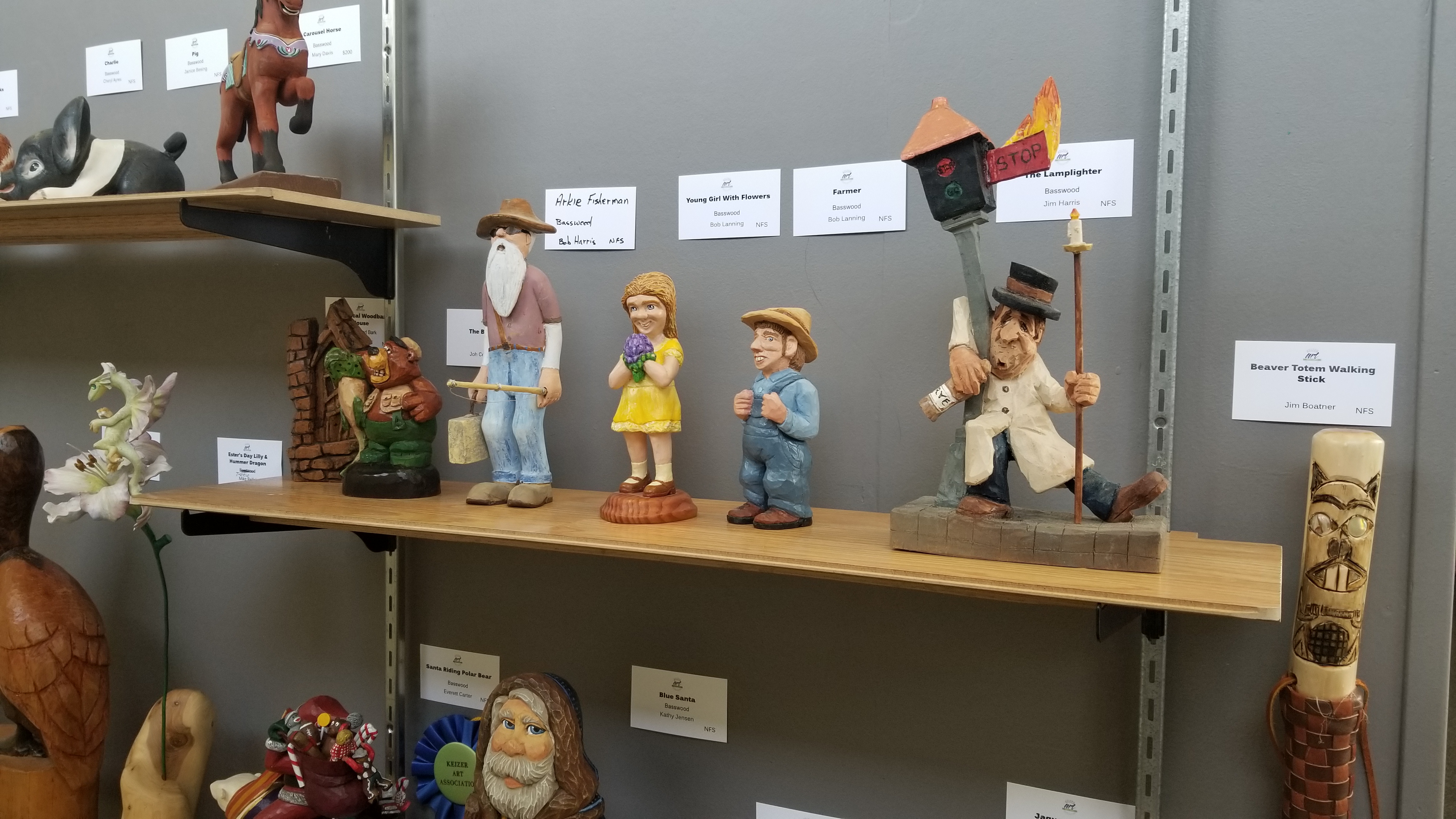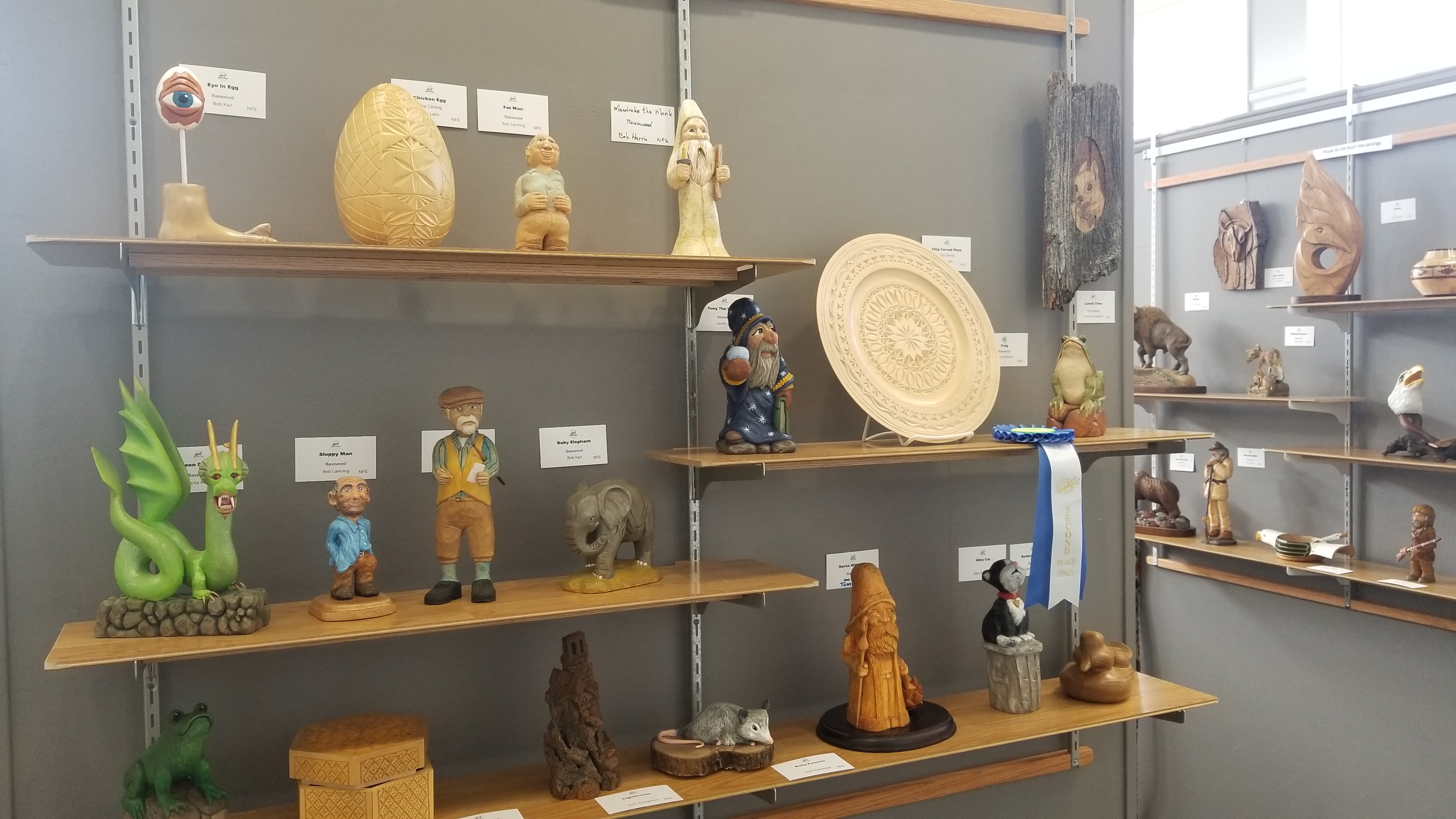 This is a great show enjoyed by visitors and carvers alike. This is the only opportunity for Gallery visitors to see beautiful works-of-art produced in wood. Last year's show received wonderful reviews and favorable comments. The carvings on display represent Capitol Woodcarvers and its members very well
This year's show is taking place during the month of October. Drop by and see this amazing show.
There will be a reception October 2 to allow carvers and visitors to interact. This is a good event to attract new Club members. Be sure to participate and visit the show.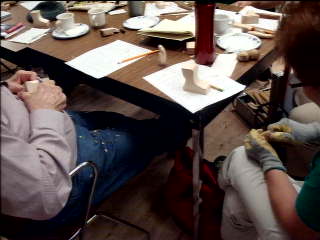 Carving Classes:
Several of our club members offer local carving classes. Chip, caricature, relief, and other carving-style classes are available.
Classes are presented either in mentored or group sessions. Participants range in skill levels from beginner to intermediate and advanced.
Please contact the class instructor to confirm class schedule, space availability, location, and other details. If an instructor can not be otherwise contacted, come to a scheduled session to participate or schedule a future class.
Jim Harris Woodcarving Class
Where: Center 50+
When: Wednesdays
Time: 10AM until Noon
Information:
Class is limited to 6 students.
Each student must maintain a 6 foot separation from others.
Each student must wear a mask for the entire class.
Sign up online at the City of Salem website
Your temperature will be taken before each session before you will be allowed into the session
Do not arrive more than 10 minutes before session start.
Class is open to all levels from total beginner to experienced carvers.
For more information contact Jim Harris at spirits02@comcast.net.
Friday Open Carving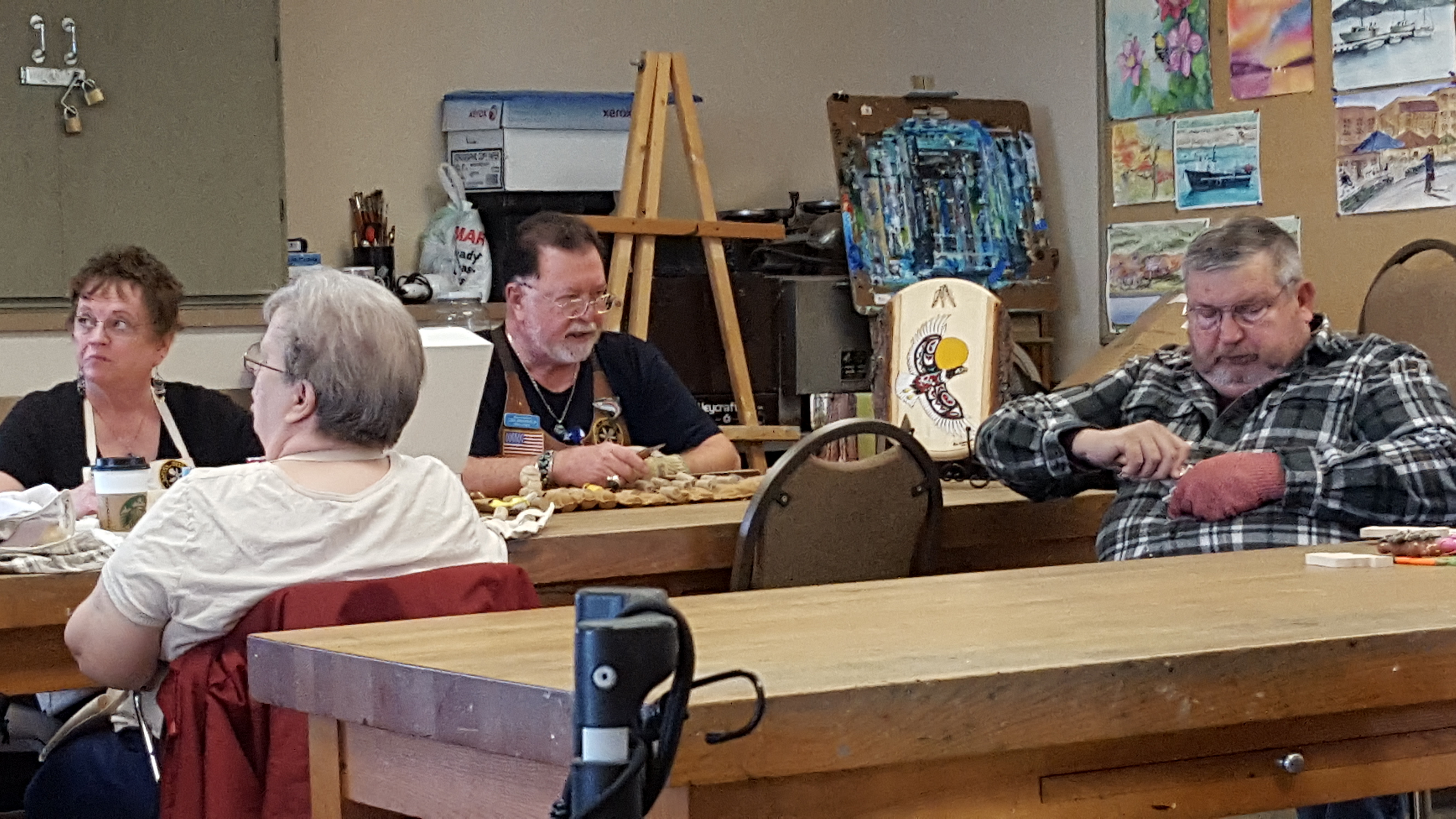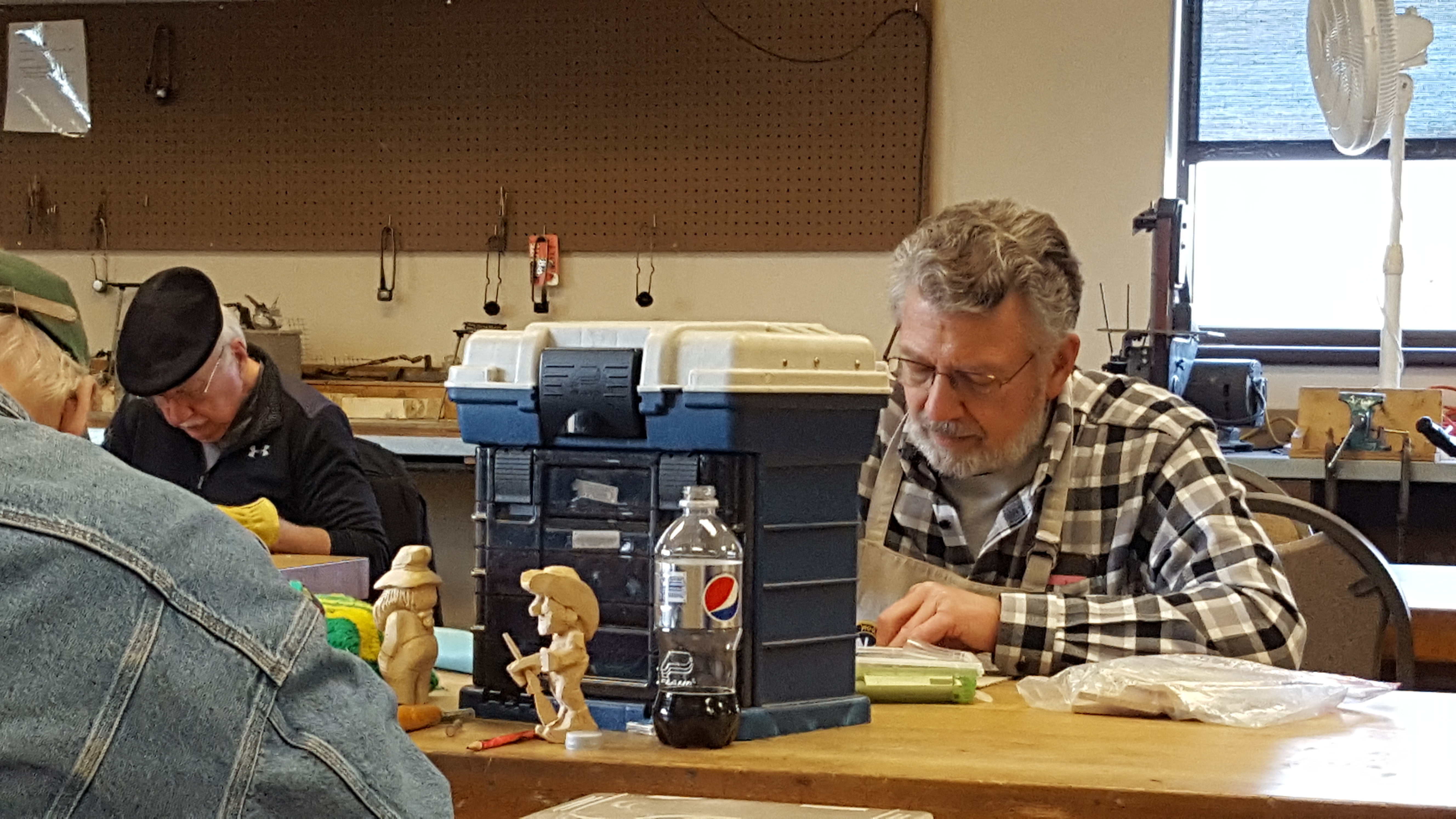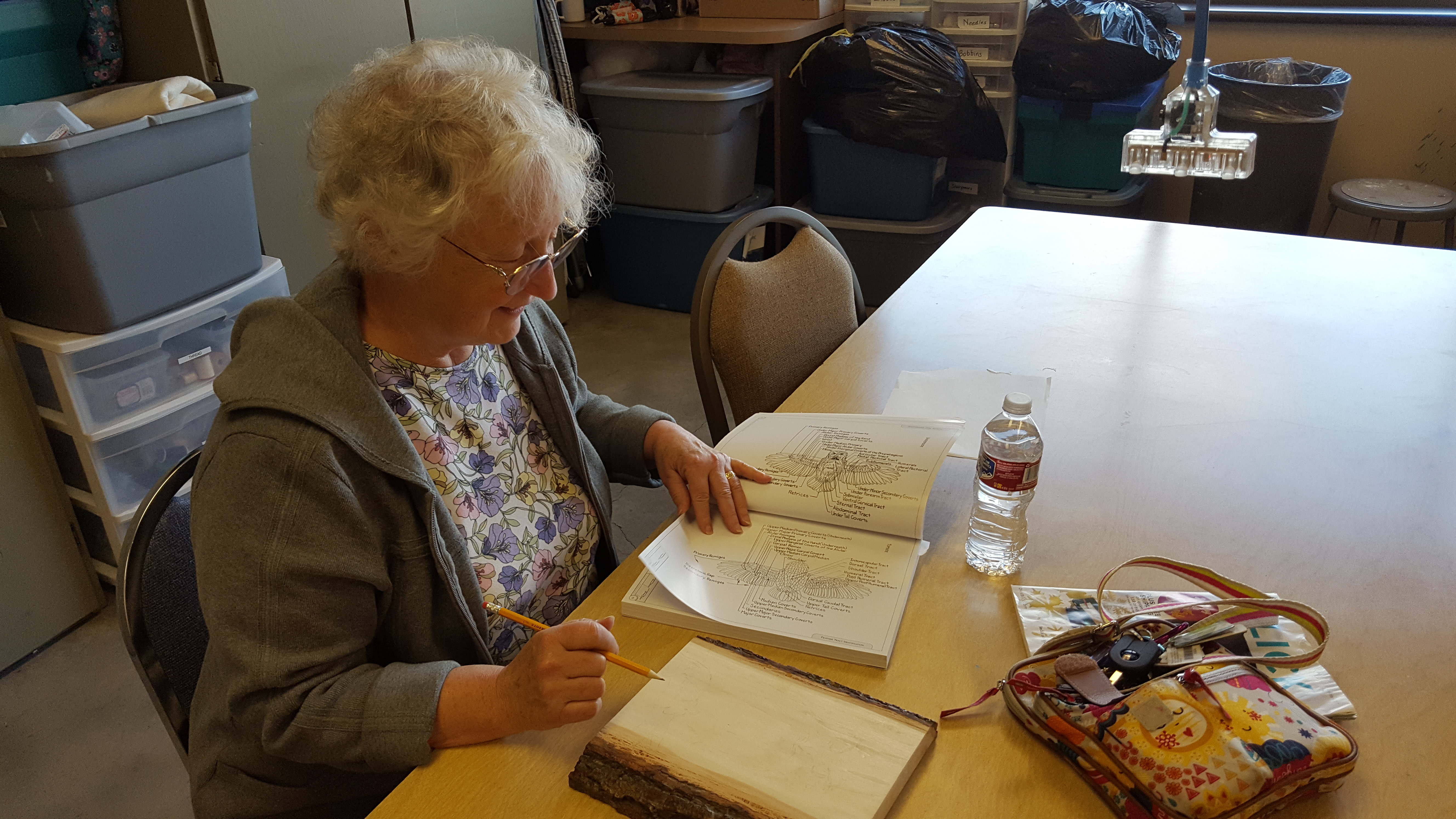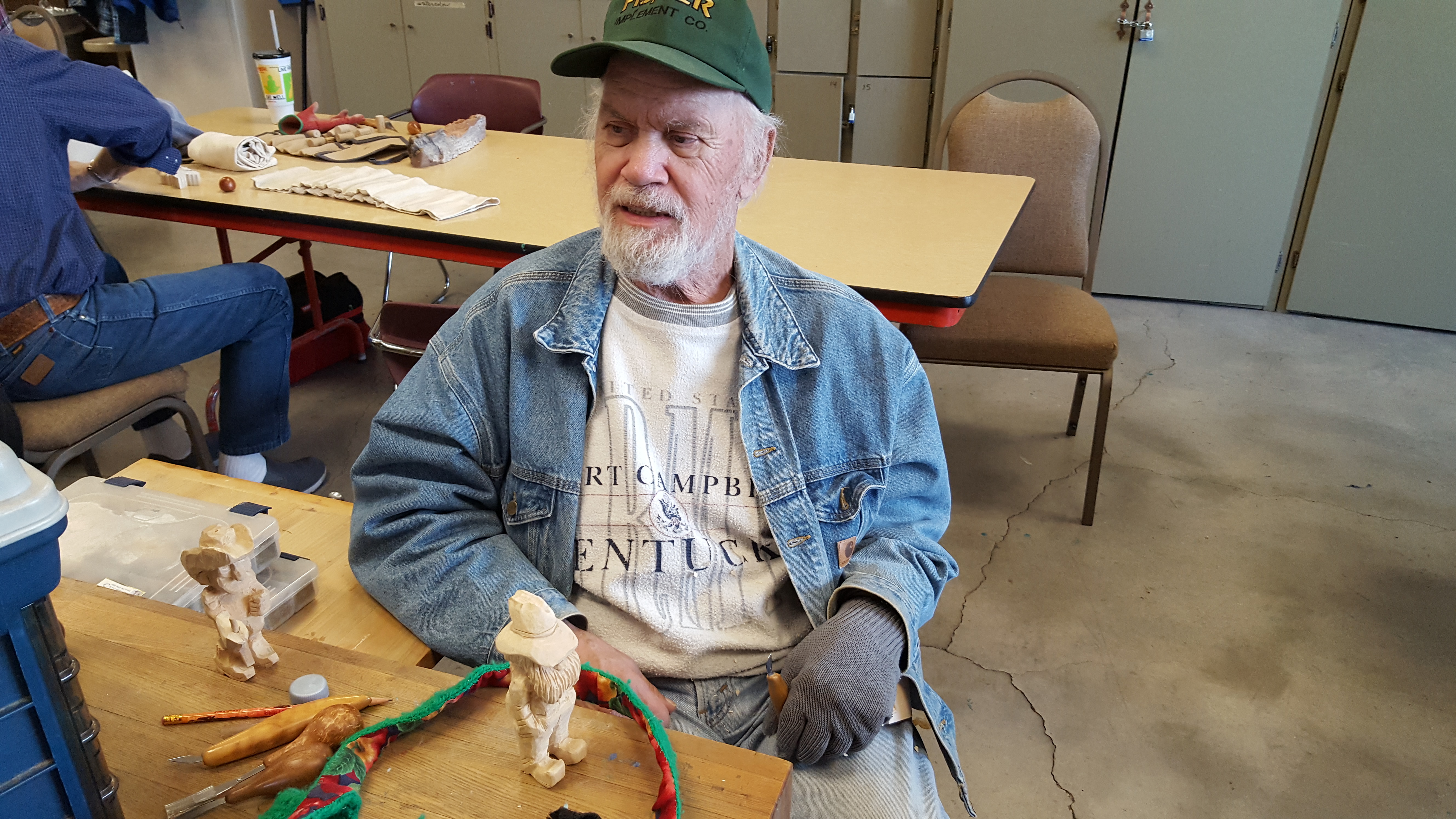 Friday Open Carving at the Center50+ is back.
Fridays: 1:00PM - 4:00PM
See you at Center50+