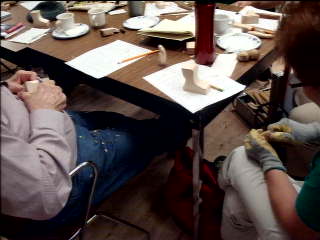 Carving Classes:
Several of our club members offer local carving classes. Chip, caricature, relief, and other carving-style classes are available.
Classes are presented either in mentored or group sessions. Participants range in skill levels from beginner to intermediate and advanced.
Please contact the class instructor to confirm class schedule, space availability, location, and other details. If an instructor can not be otherwise contacted, come to a scheduled session to participate or schedule a future class.
---
Everett Carter Woodcarving Class
Where: Center 50+
When: Monday evenings
Time: 6:45PM - 8:45PM
Class is open to all levels from total beginner to experienced carvers.
For more information contact Center50+.
---
Kelley Stadelman Painting Class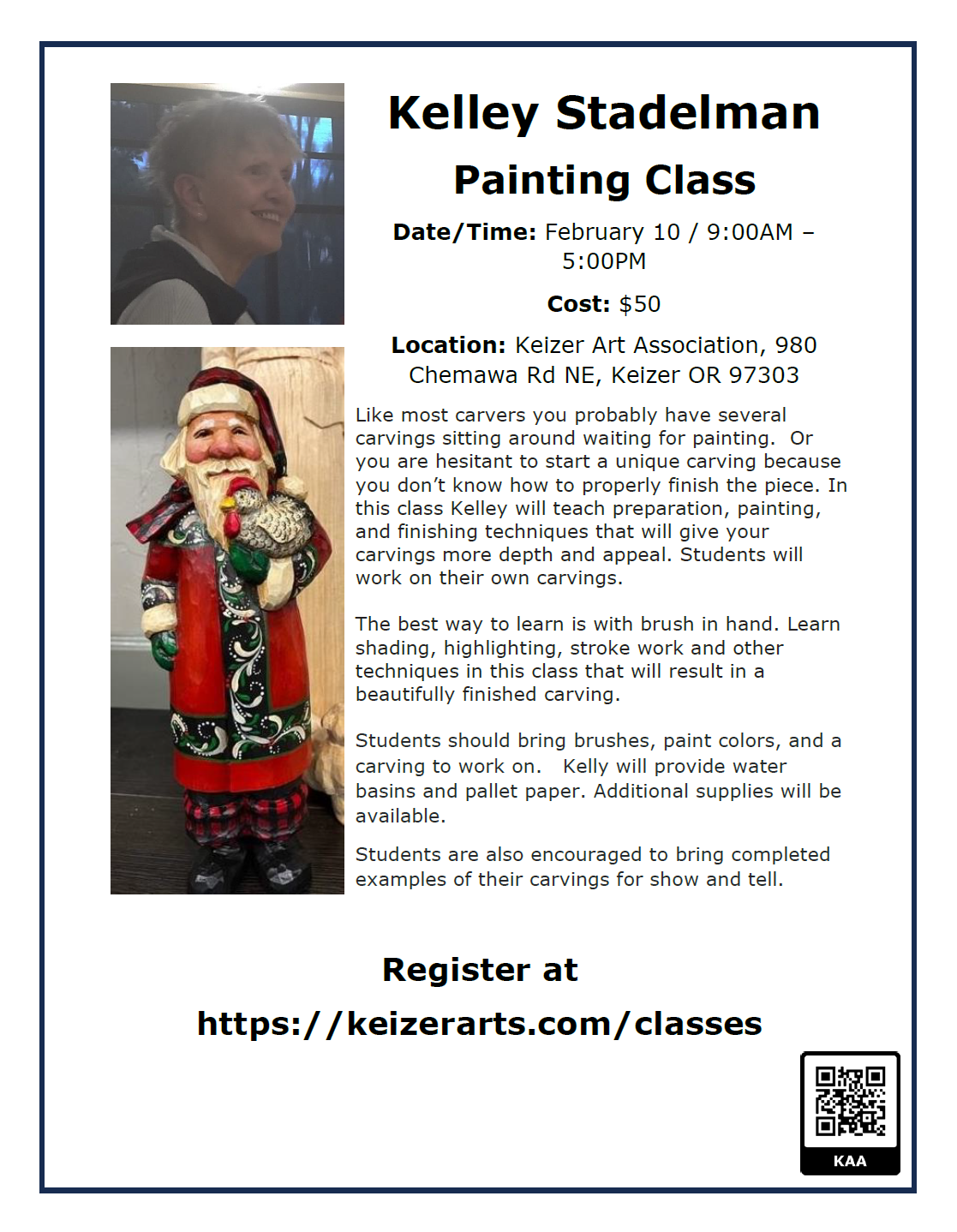 https://keizerarts.com/classes
---
Introduction to Woodcarving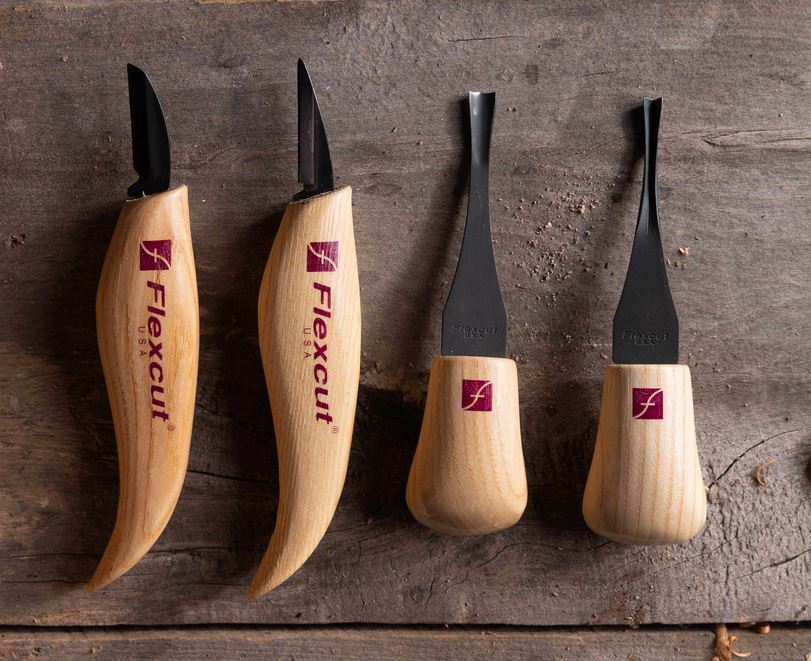 Capitol Woodcarvers will assist any member of Capitol Woodcarvers who would like to introduce woodcarving to the public.
If you know of friends, family, groups, clubs, associates, aquaintances, etc. who are curious about your love for woodcarving, or anyone else who is interested and who would like to learn about woodcarving, Capitol Woodcarvers will provide loaner tools and assistance for your class.
Let us know when you would like to teach an introductory class and we will do what we can to help you.
For more information contact Capitol Woodcarvers (capitolwoodcarvers@gmail.com).
---