Covid Lunch 1
Our Club members are known for enjoying lunch and dinner outings. We have a whole reputation based on these food-focused events. Actually it is the friendship that we enjoy most and these past several weeks have been very hard on many of us.
Last Friday some of us decided we had enough isolation and decided that if we practiced social distancing and were very careful that we could enjoy each others company and still be safe. Don and Barb Fromherz, Joe Perez, Jim Harris, and Bob and Janna Curtis enjoyed lunch in the parking lot of Baja Fresh. It was great to see and talk with each other. We had a great time until the rain came. And yes we practiced social distancing.
It turned out that it was essential that we meet because many of the world's problems needed solving.
We plan to get together in the parking lot again next Friday at 11:15AM for lunch. One advantage of meeting in the parking lot is that we can bring our own food. Maybe we'll see you there.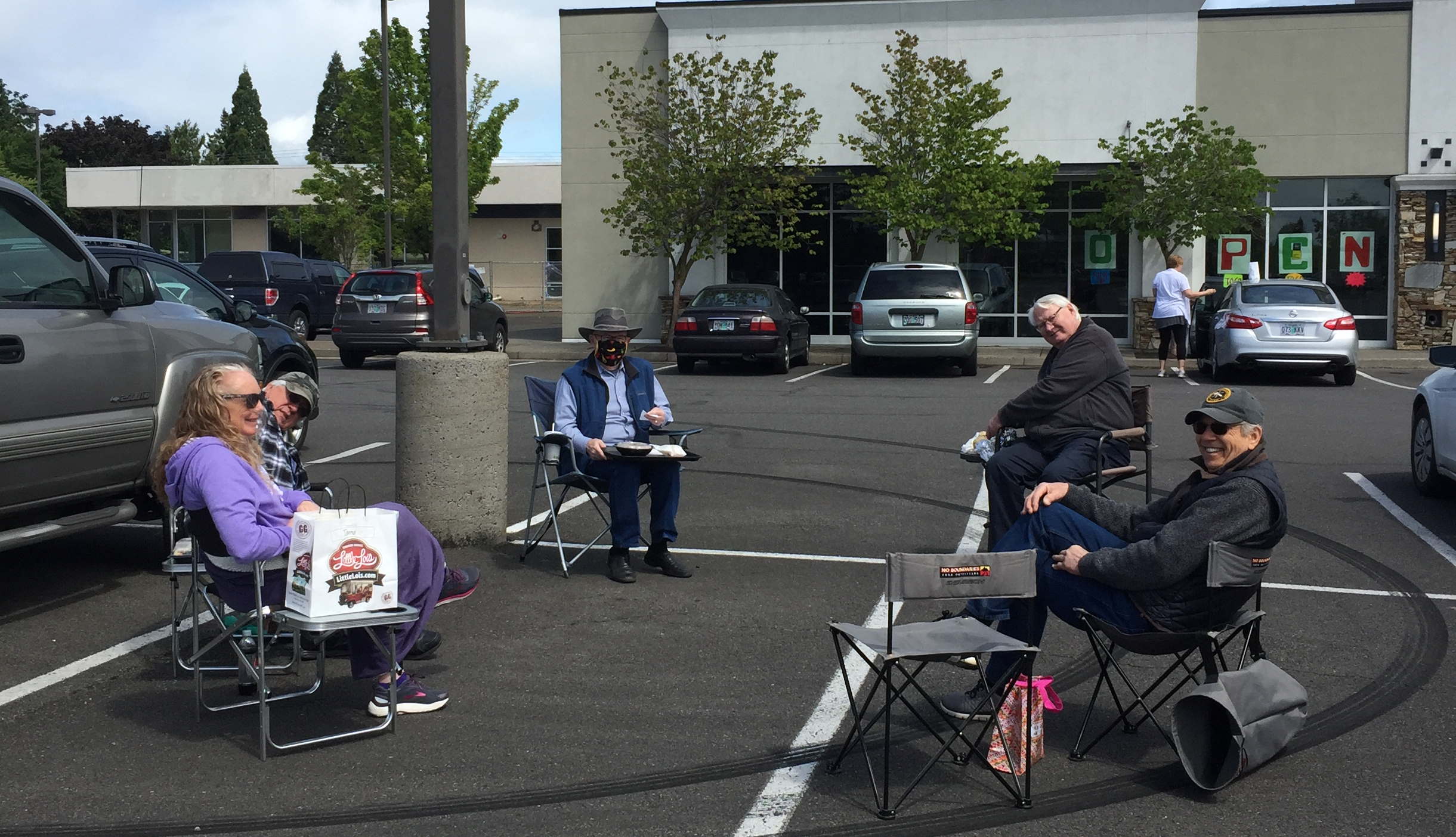 Posted on May 24 2020 by Bob