Club News
Veteran's Day Dinner 2019

A number of Capitol Woodcarvers members gathered to honor Veterans November 11. We met at Applebee's on Lancaster drive. Veterans were treated to a free meal donated by Applebee's. We had a wonderful time and the group enjoyed the discussions and the meal.
Thank you Vets and families. Your service is very much appreciated.
Thank you Applebee's for recognizing our Vets.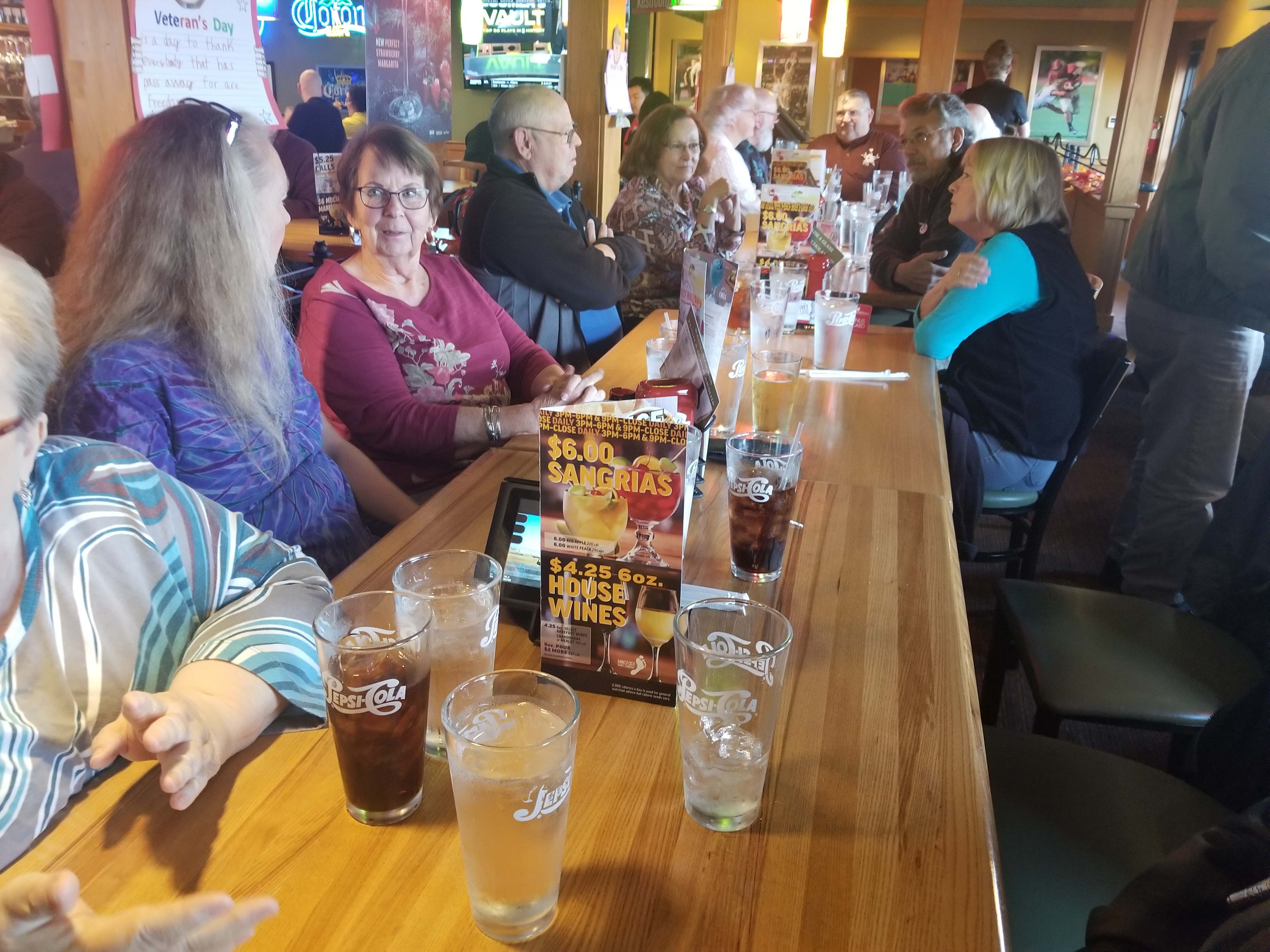 Posted on Nov 12 2019 by Bob
© Copyright 2020 Capitol Woodcarvers