Club News
March 26 Club Meeting

We had a very good meeting Tuesday evening. It was well attended and our past President Denis Miller did a great job overseeing the activities. Donna Miller, acting Secretary, read the minutes from our previous meeting.
Show and Tell was conducted by Jim Harris. We have great artists in our Club and it was especially nice to see the excellent carvings on display
Everett Koontz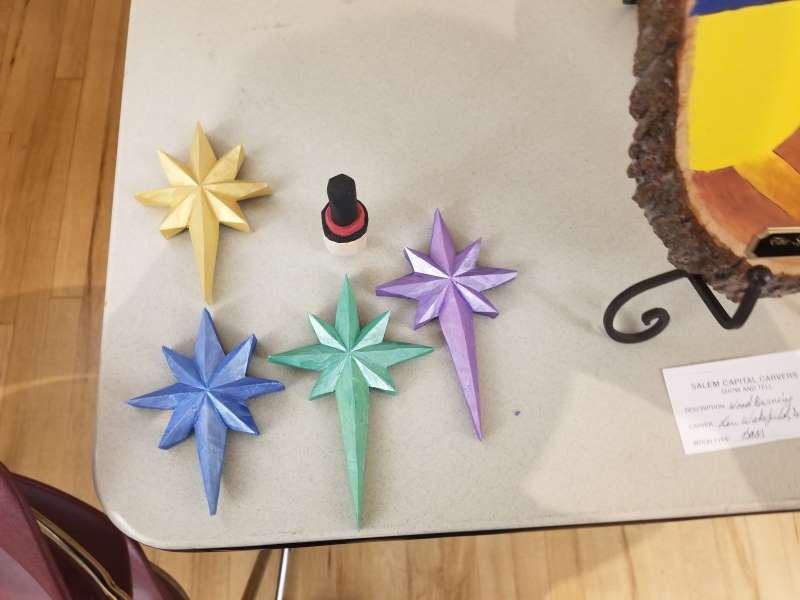 Everett Carter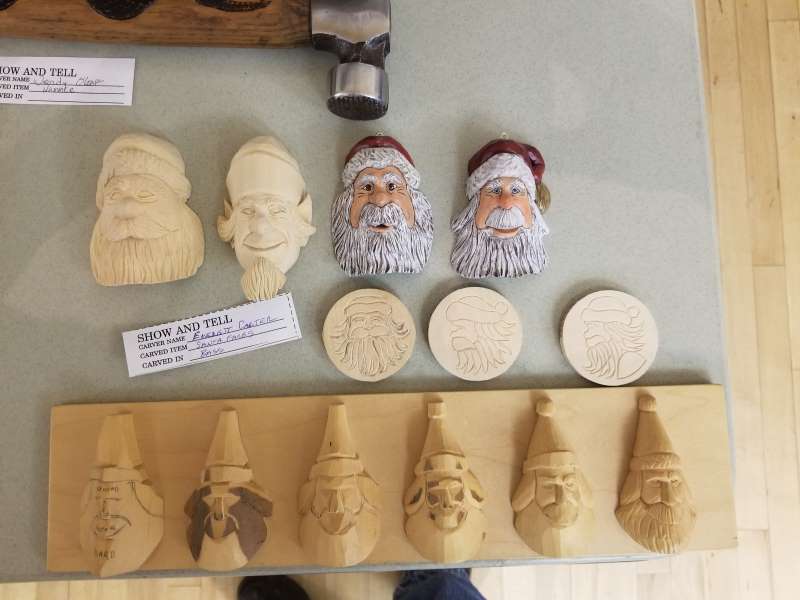 Donna Miller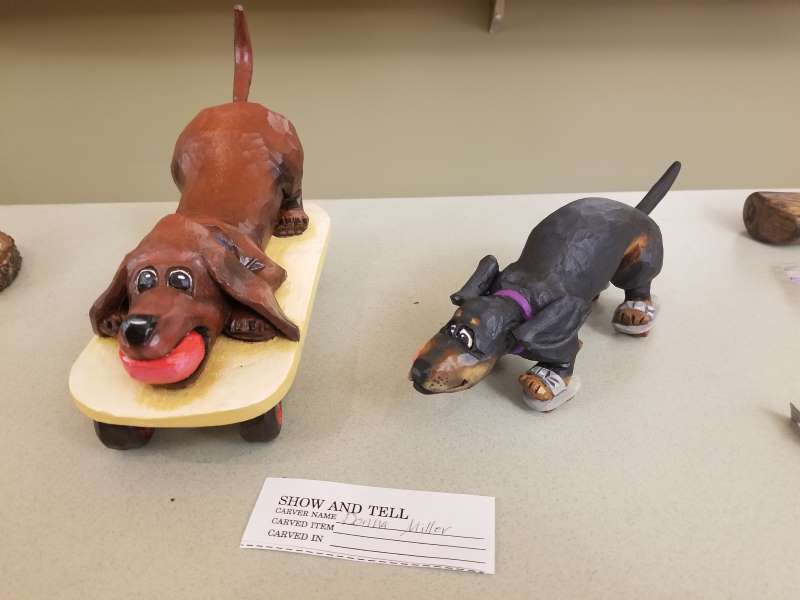 Wendy O'Leary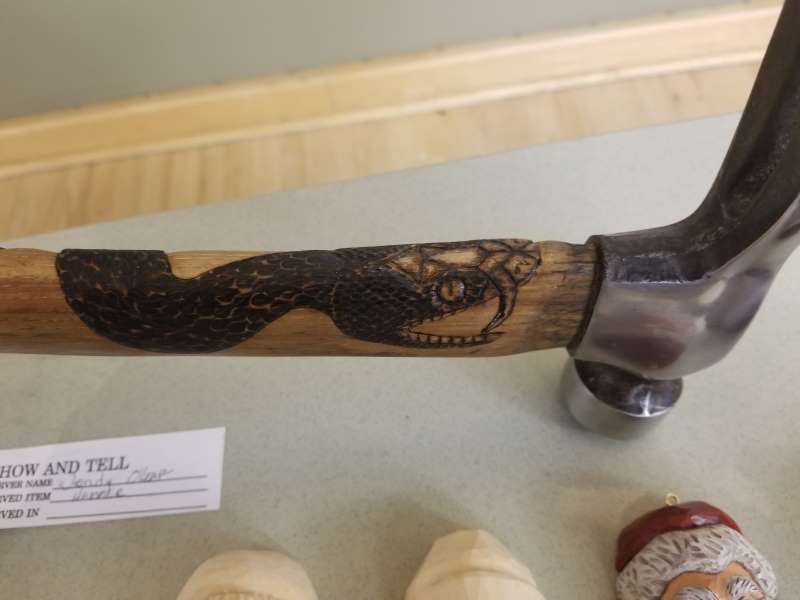 Lou Wakefield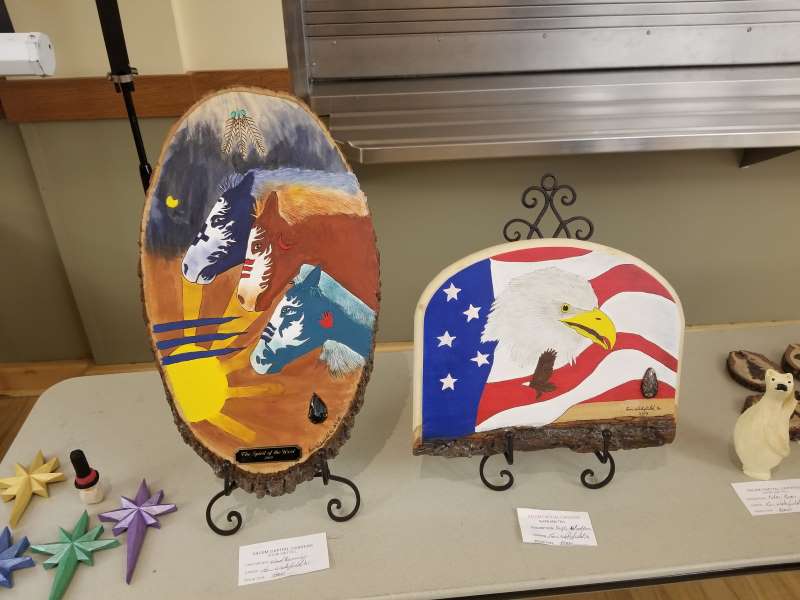 Tom Ham and Debi Wakefield also respectively displayed wonderful carvings of Humming Bird ear rings and Coasters.
Terry Kramer gave us a great presentation on carving faces. He demonstrated on a picee of bark and I can tell you the chips were flying. I think all in attendance learned something from Terry's presentation.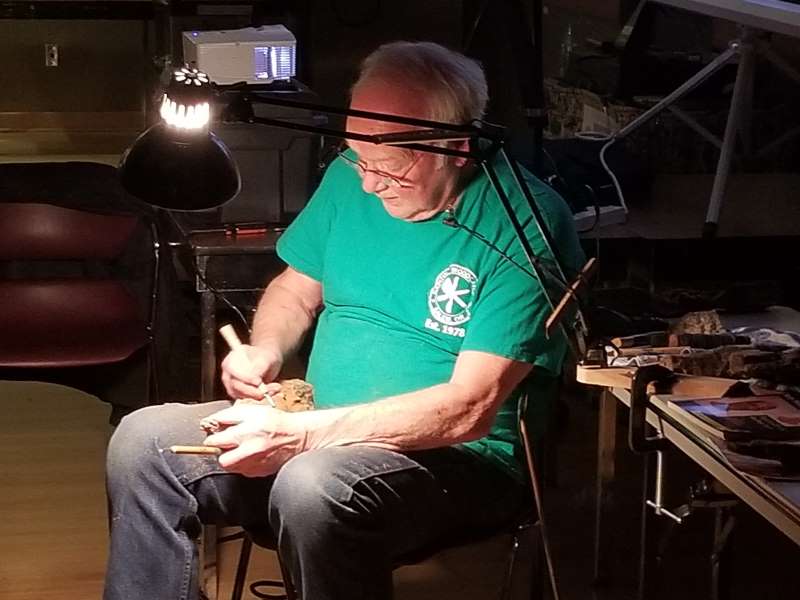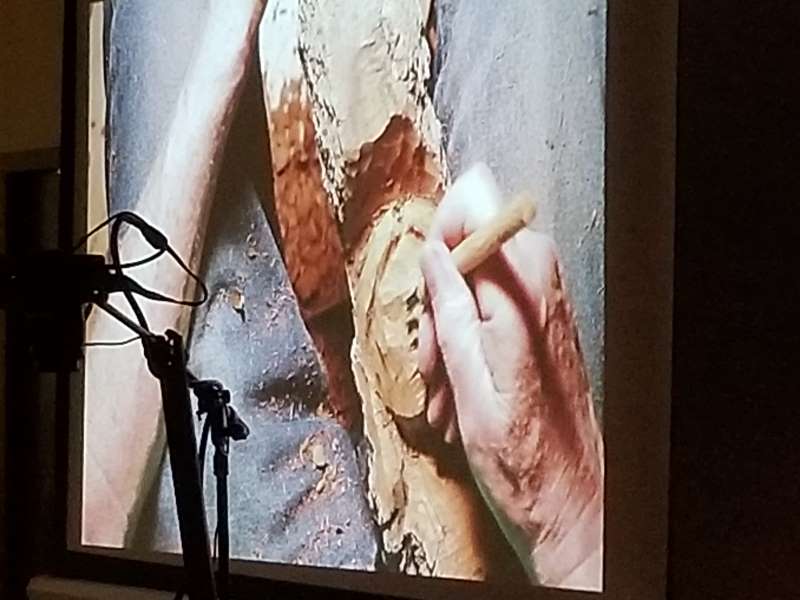 It was a great meeting and the treats were outstanding. Please plan on attending our next meeting last Tuesday in April.
Posted on Mar 27 2019 by Bob
© Copyright 2020 Capitol Woodcarvers