It Was A Great Lunch Today
Several of our woodcarvers enjoyed beautiful weather and great discussions today at the Friday lunch. Woodmansee Park in South Salem was the venue. We gathered under very large trees that offered shade and the added attraction of squirrels wanting to share lunch. Unlike our parking lot lunches, there was no traffic noise and the scent of nature was in the air. Thank you Barb and Don for suggesting this location.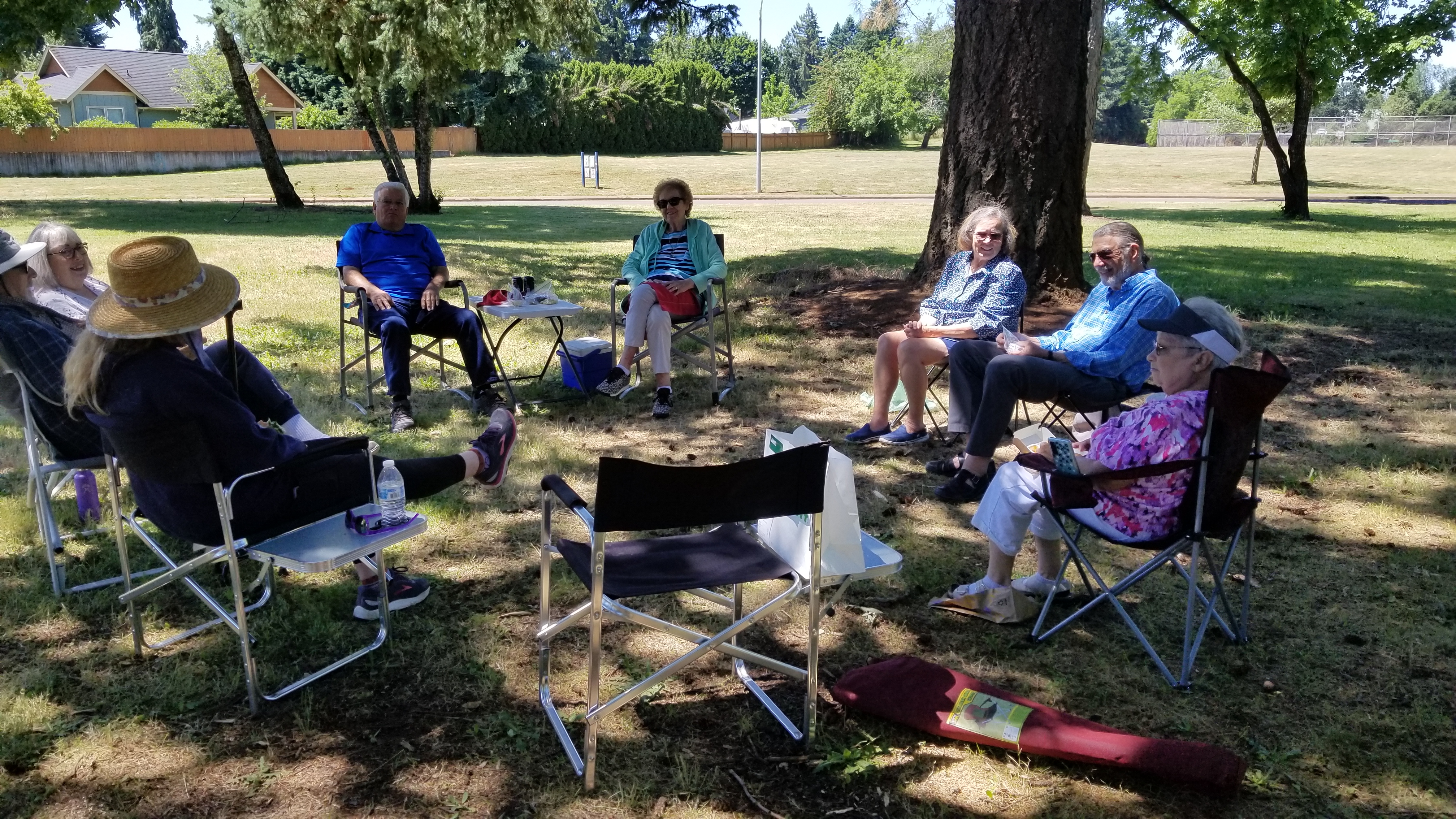 It was especially nice that Barb Fromherz brought a show-and-tell item to share. The Steampunk Hourglass piece she shared is a fantastic piece of art.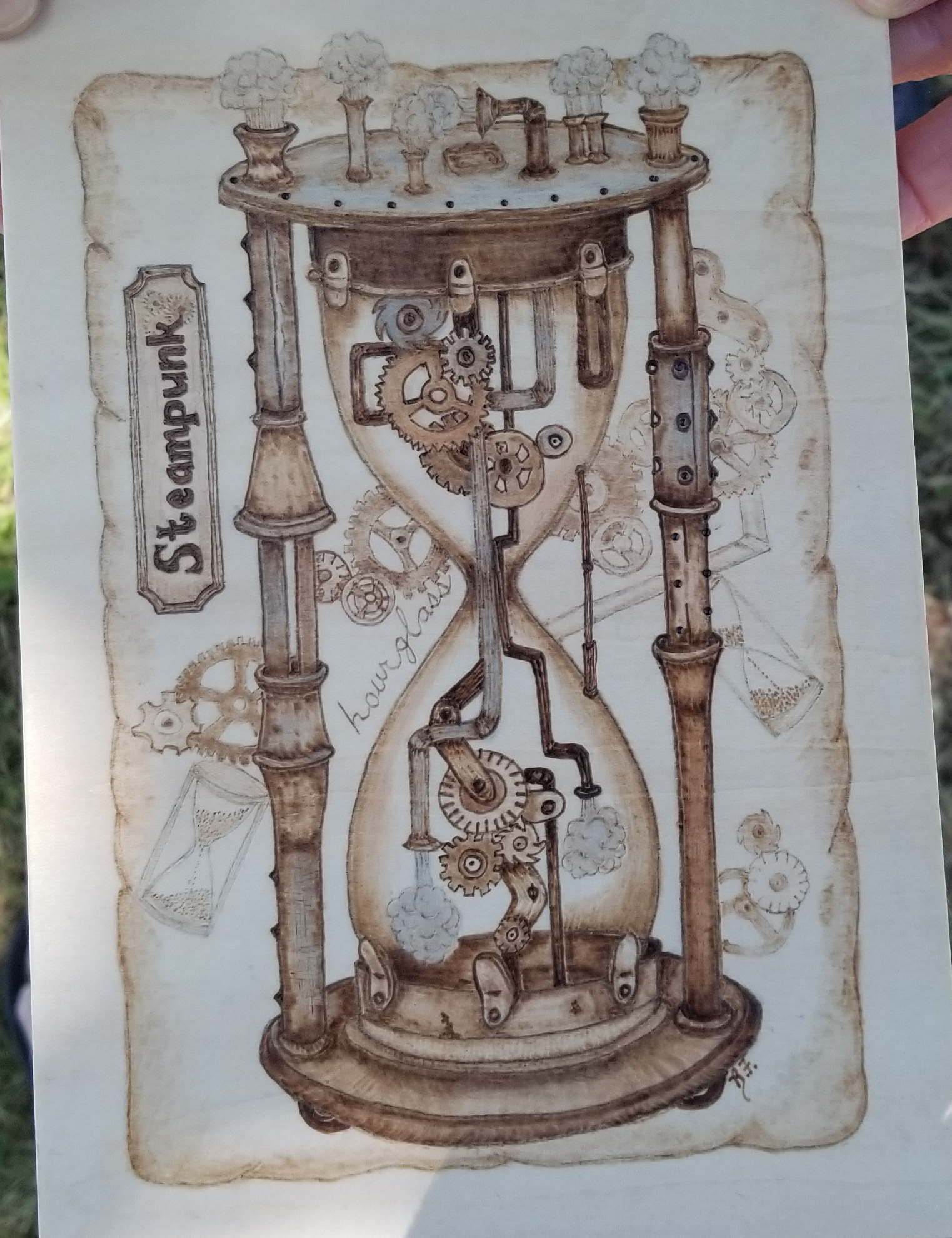 Hopefully Club members will be able to get together more frequently soon to carve and learn from each other. I know we are all ready.
Lunch next Friday, June 25, will be at the same location.