Club News
Another Great Lunch

Great "Parking Lot" Lunch
We had another nice get-together in the parking lot. It was a small group but we still managed to solve the world's problems. As you can tell from the pictures, it was a little chilly. But dedication overcame. Some might use a different term than dedication but those of us in attendance felt like we were dedicated in representing the Club.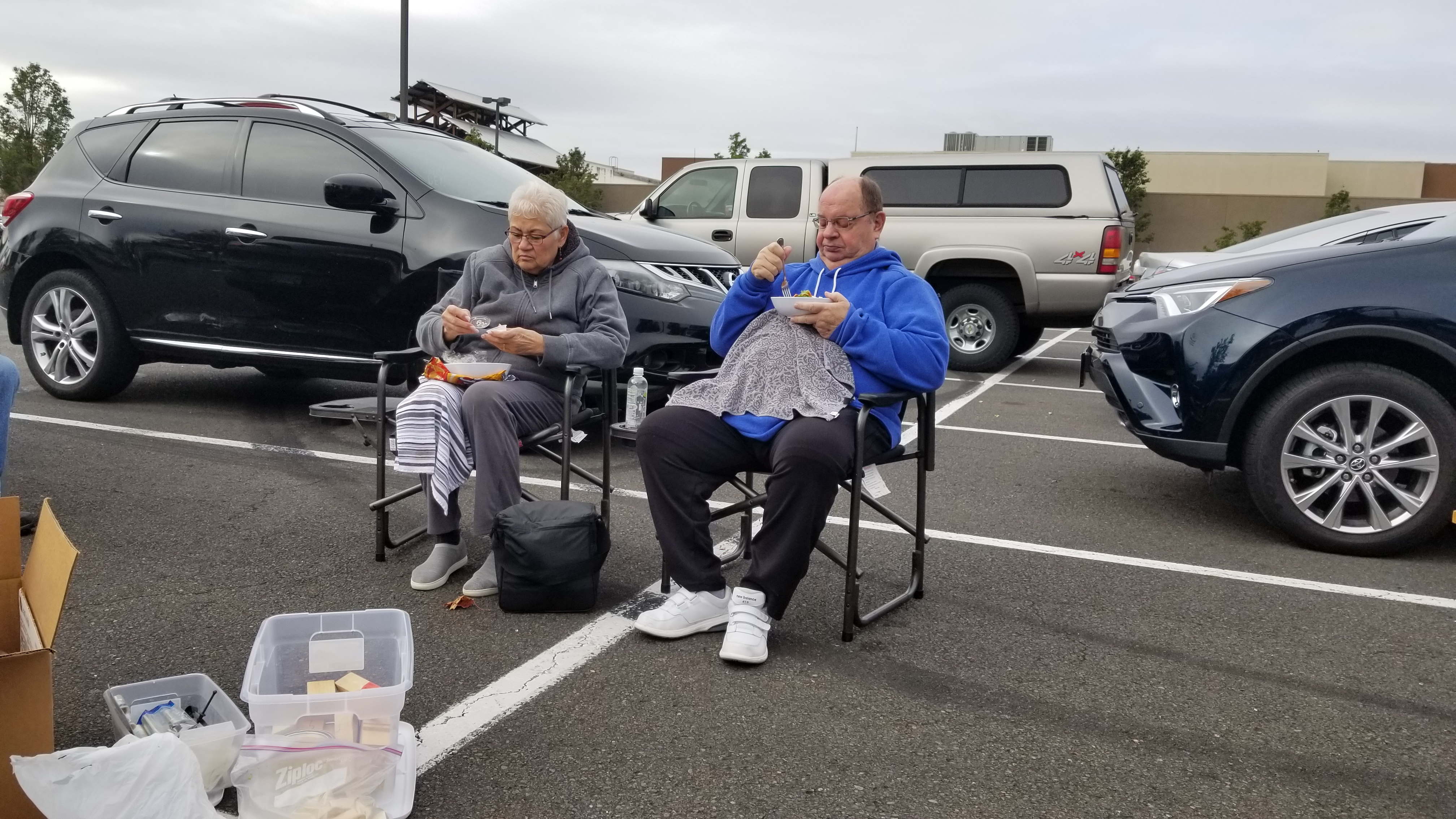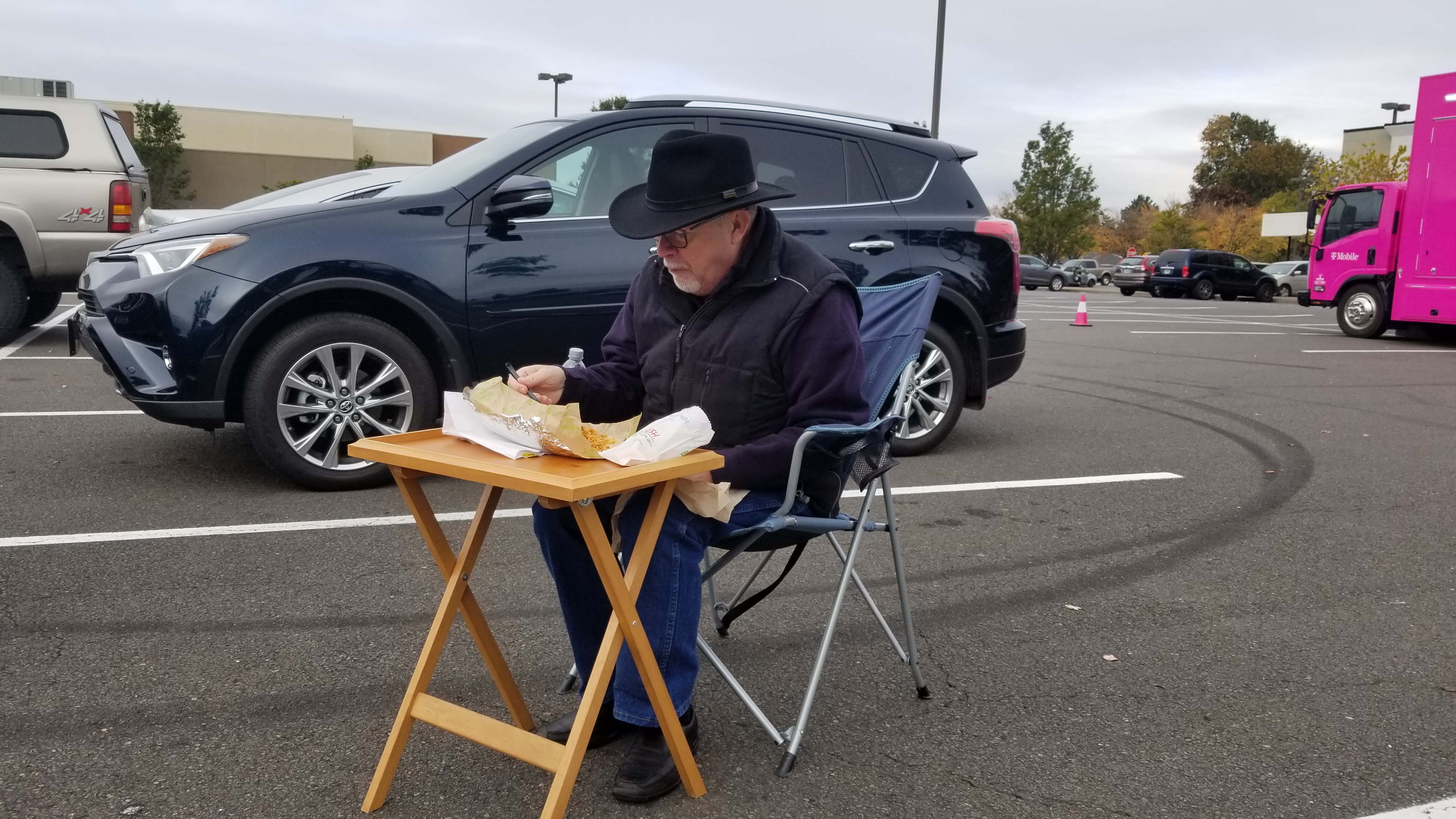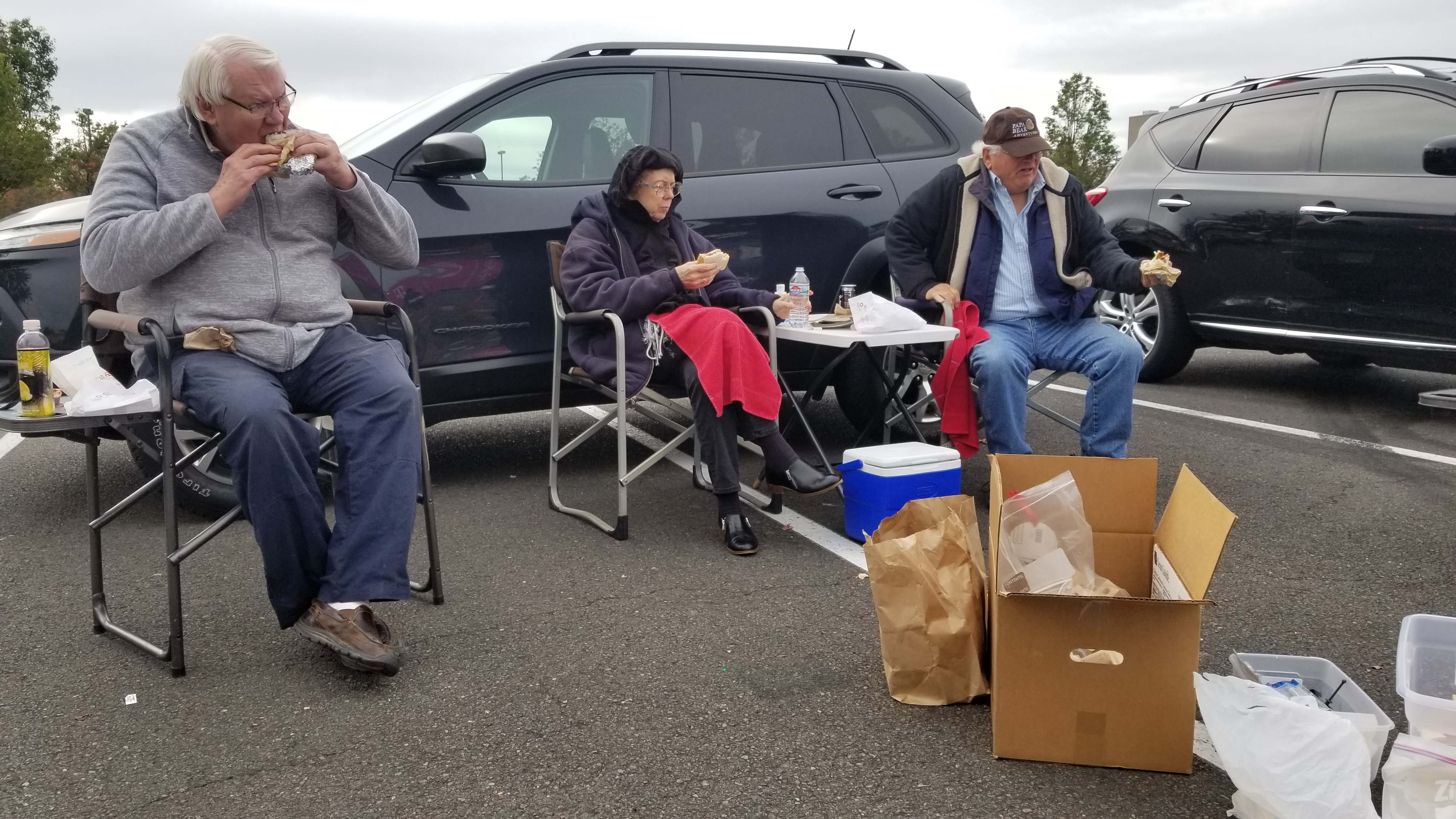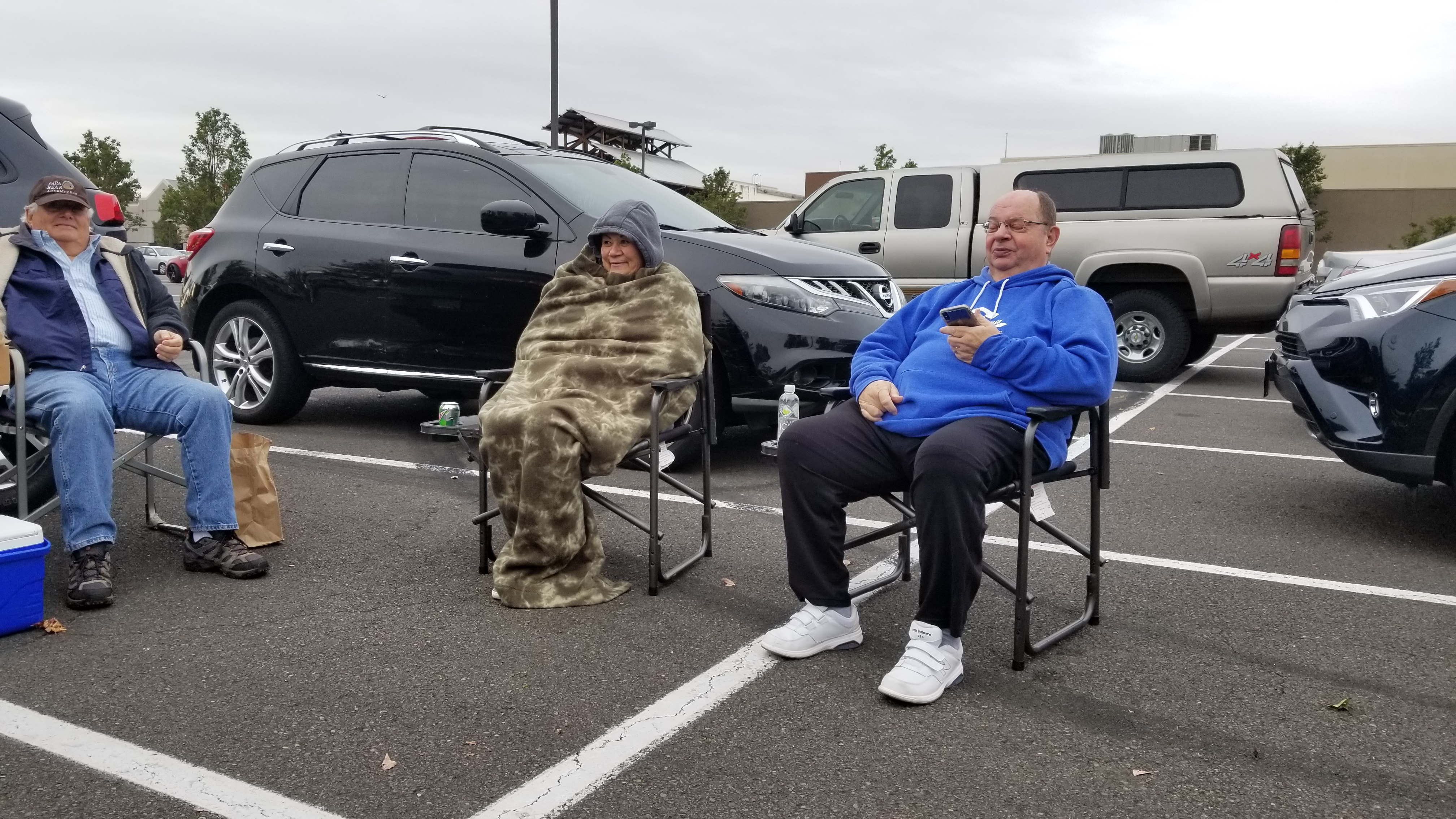 Gerry Tippets is not carving any more so he donated many go-bys, blanks, paint brushes, finishes, sandpaper, etc. We picked through all the items and everyone left happy.
If the weather cooperates there will be a lunch next Friday in the Baja Fresh parking lot. Bring your own lunch or order out.
Posted on Oct 23 2020 by Bob
© Copyright 2021 Capitol Woodcarvers