What a great "Parking Lot Lunch"
The weather was fantastic, the turnout was great, and the discussions were lively and entertaining.
Bob told of his hiking trip to Silver Falls. It turns out there was no hiking for Bob but he did manage to carve a wood spirit to the point where it is almost ready for finishing while Janna and their niece hiked the Falls. Way to go Bob, don't want to over exert on those hikes.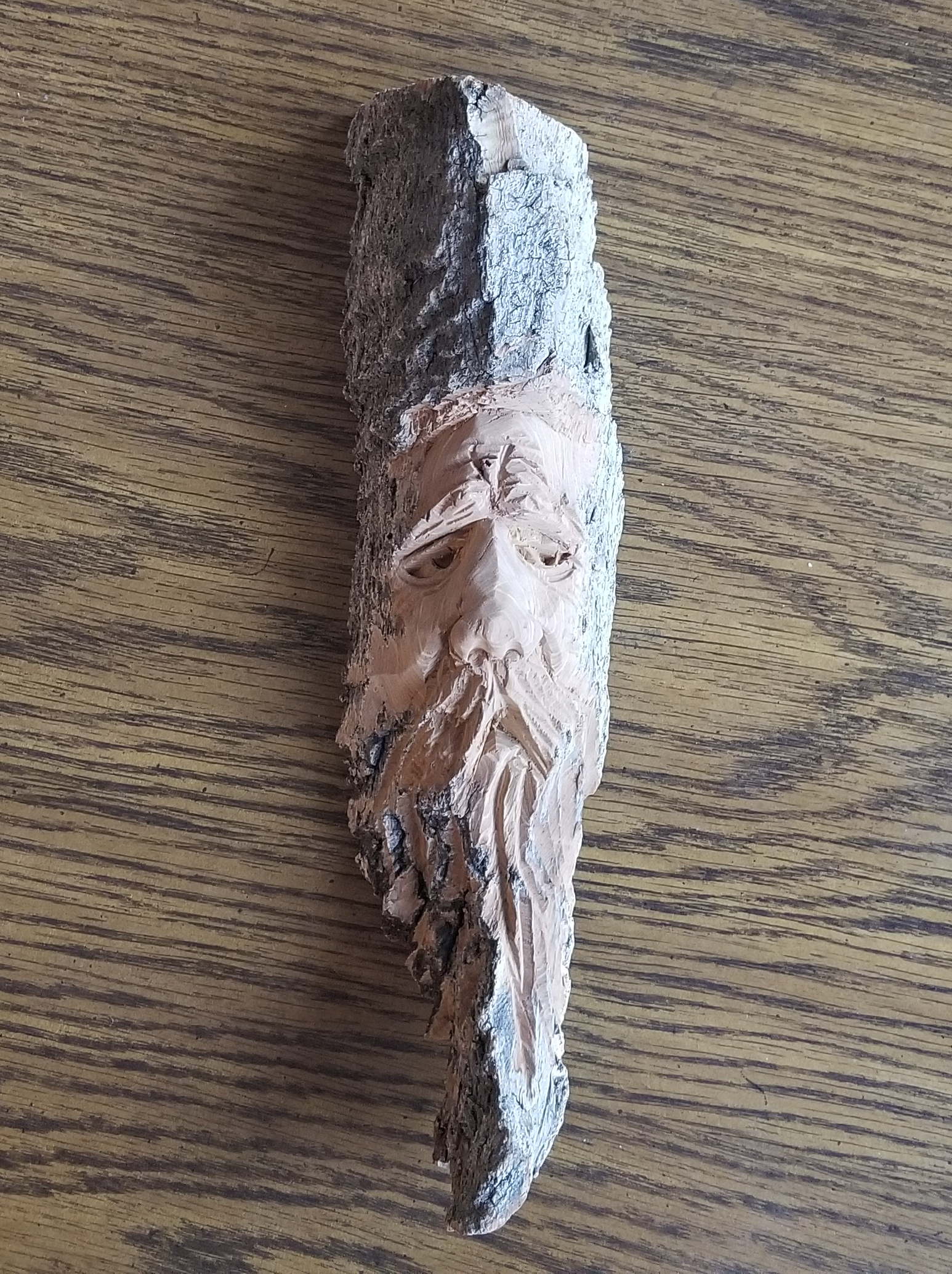 Marty Anderson stopped by for lunch and he brought a box of knives and blade protector blanks to distribute to those present. The knives were great but Marty's carved protectors were outstanding. We all took a knife and we can only aspire to create something as good as Marty's examples. Great job Marty and thank you for the knives and challenge.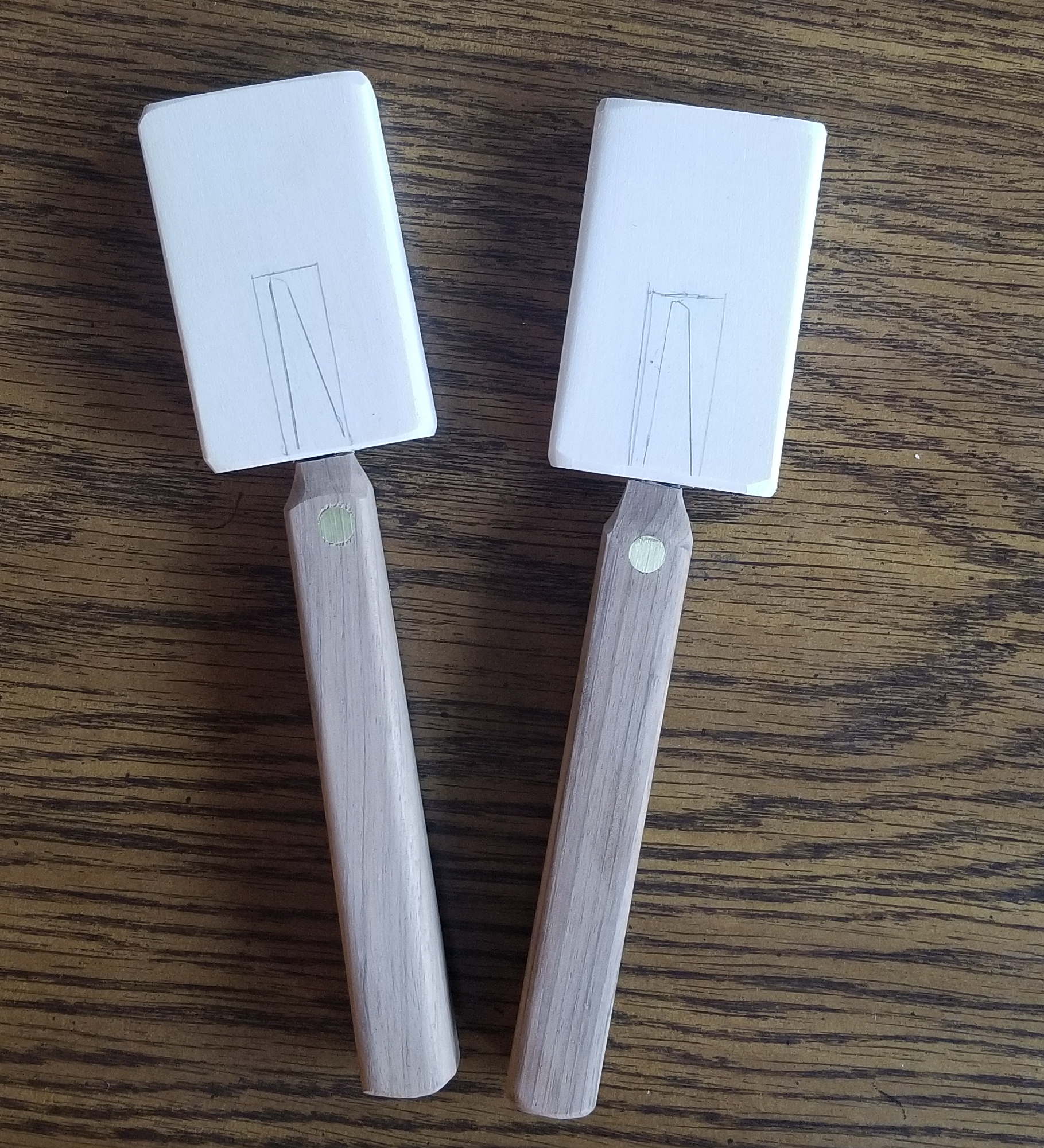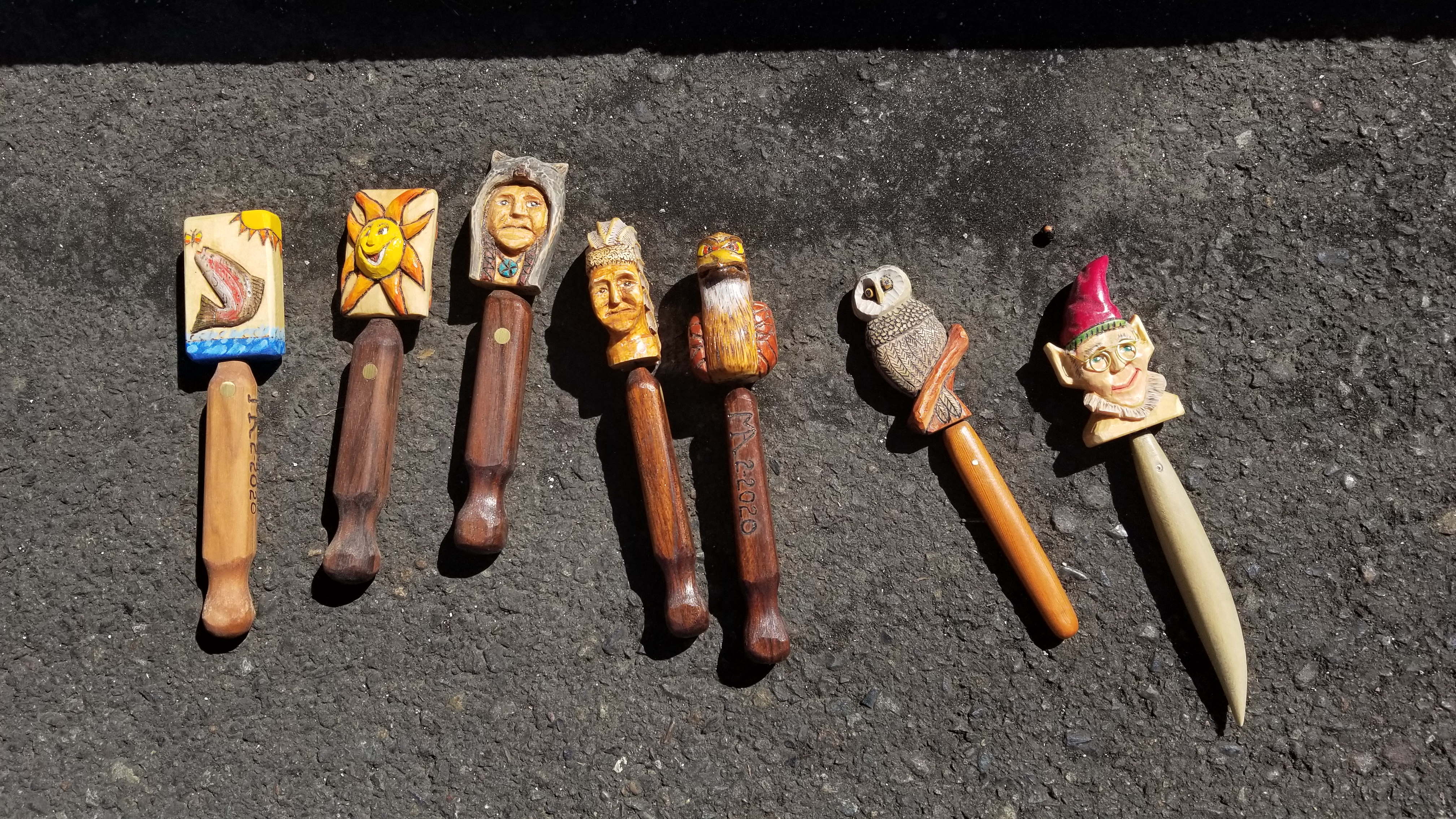 Everyone is invited to join us. Bring a chair and lunch if you wish to. Baja Fresh is close by if you prefer to get take out. And don't forget to bring a show-and-tell item. We are always interested in seeing what others are working on. See you next Friday at 11:15 in the Baja Fresh parking lot.