We don't get many chances to get together any more but some of us are taking advantage of the 'Parking Lot' lunches to visit, show our work, and catch up with each other. Although not ideal, these lunches help break up the monotony and boredom that comes with the current COVID situation. We are maintaining social distancing and keeping safe.
As with our previous lunches several people driving by honked and gave us the 'thumbs up'.
We had a good turnout and the show-and-tell items shared with the group were outstanding. Janice's spoons, Johns, animals, and Jack's wood spirit in maple were all fantastic.
Joe shared pictures of him and others placing abandoned owls in the owl boxes he made. These owl boxes are located in a vineyard and the effort serves to save owls abandoned by their parents. It is a great and worthwhile undertaking. Joe has been involved in this effort for several years.
Reed and Judy figured out the problem we all have with maintaining our lawns. Weeding, mowing, fertilizing, watering, it never ends. Well the pictures they shared shows the installation of astro turf (fake grass). It looks pretty good and the upkeep will be far less demanding than real grass.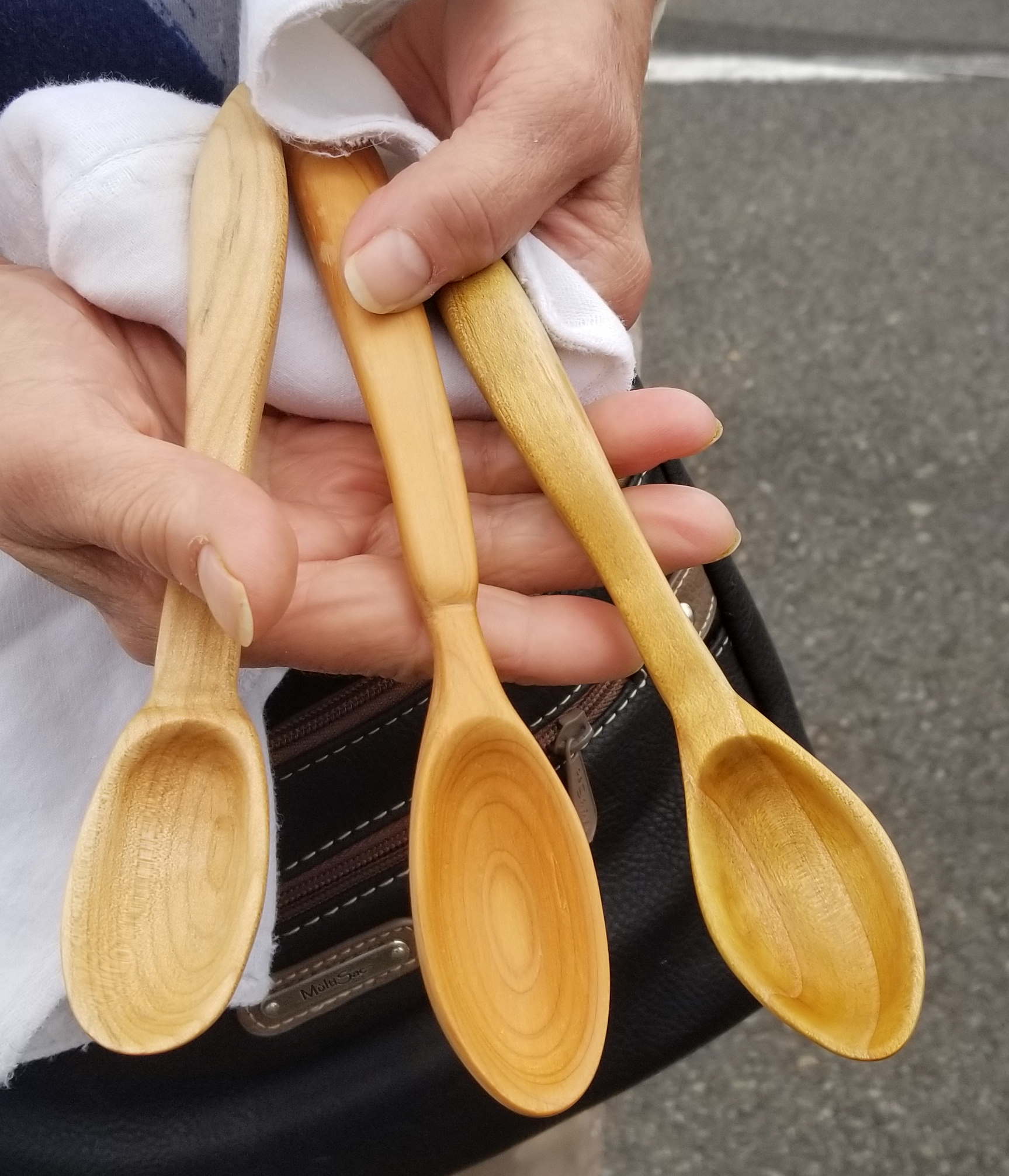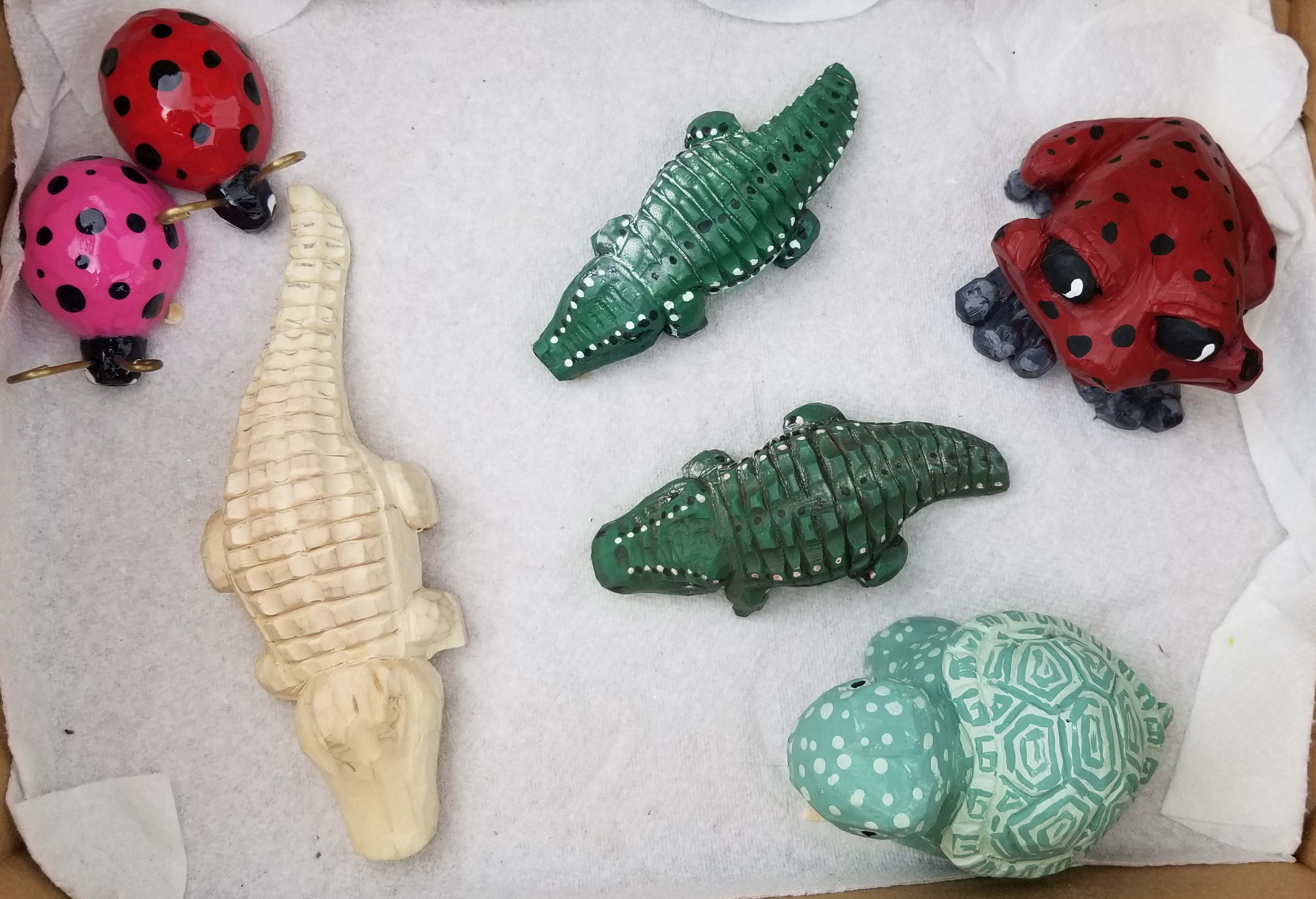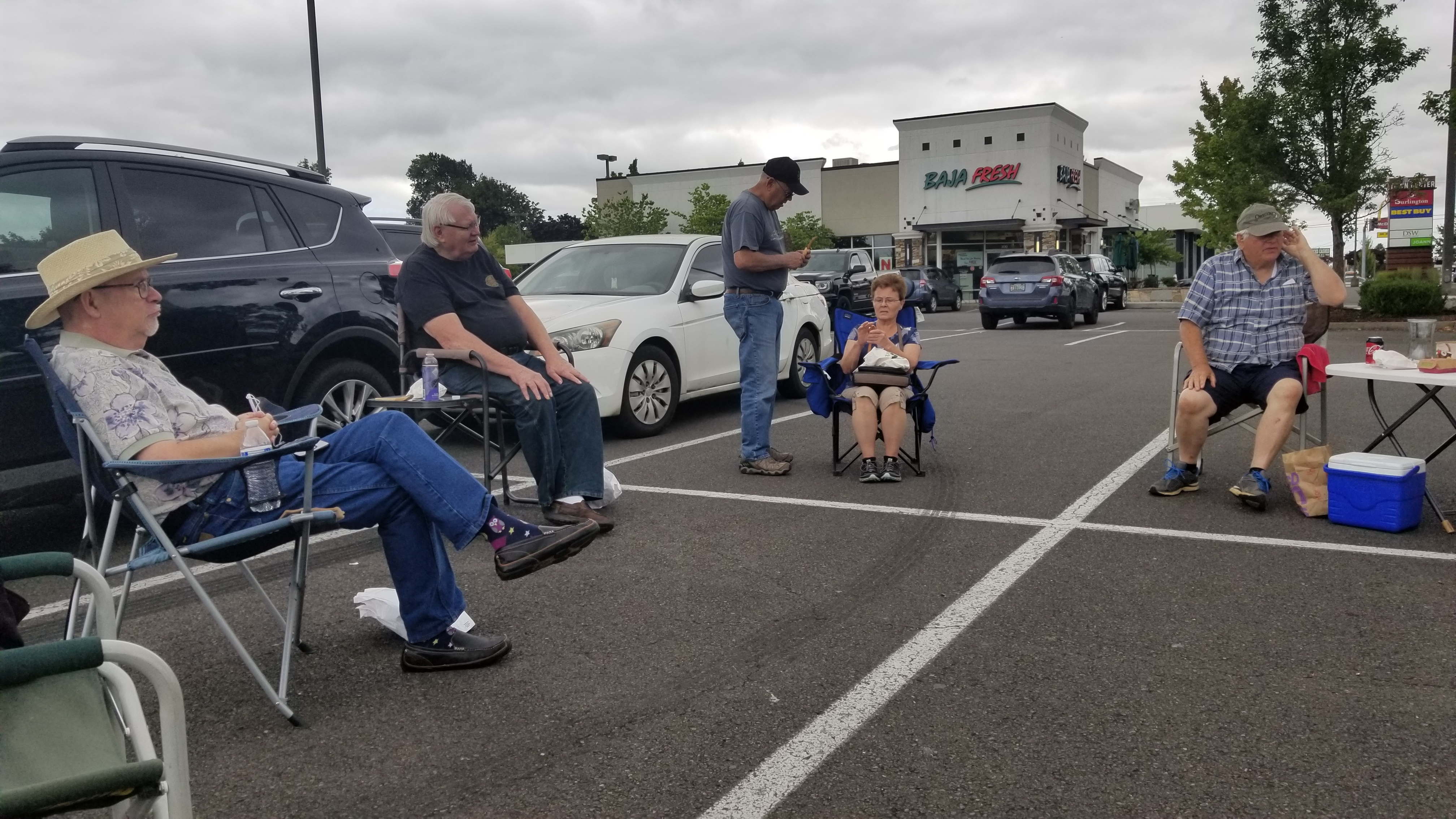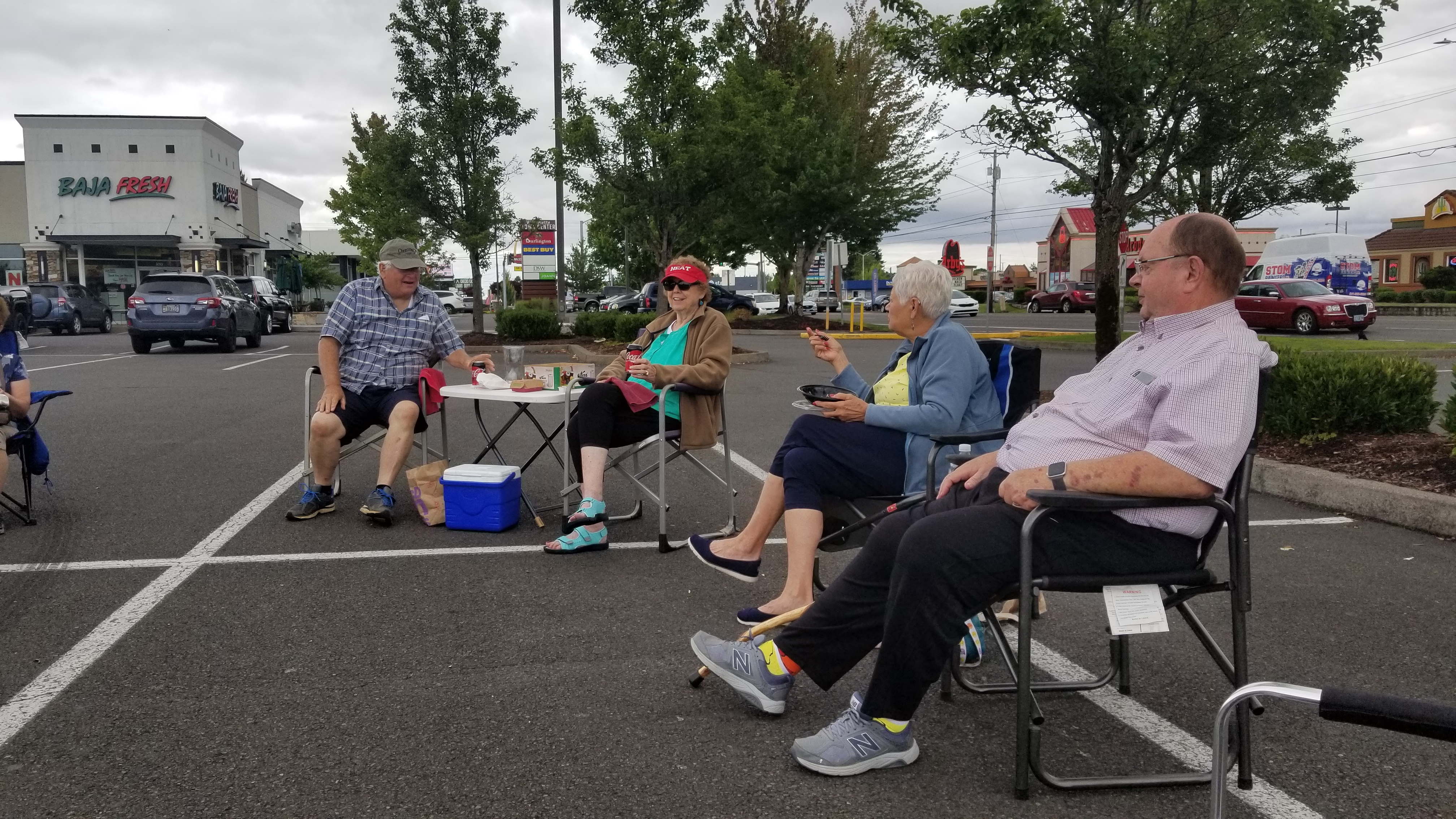 If you feel safe doing so, please join us next Friday at 11:15 in the Baja Fresh parking lot. Bring your own lunch or Baja Fresh is open for takeout.
Stay Safe