It was a hectic afternoon today at Keizer Art Association. A team made up of Capitol Woodcarvers members built shelving and placed carvings throughout the Gallery. Over 120 carvings were catalogued and placed on shelves or hung on walls.
The quality of the carvings in the show is outstanding. Everyone is encouraged to visit the Gallery at 980 Chemawa RD N in Keizer. A good time to visit is Saturday, February 29 from 2:00PM - 4:00PM when there will be an informal reception and awards presentation.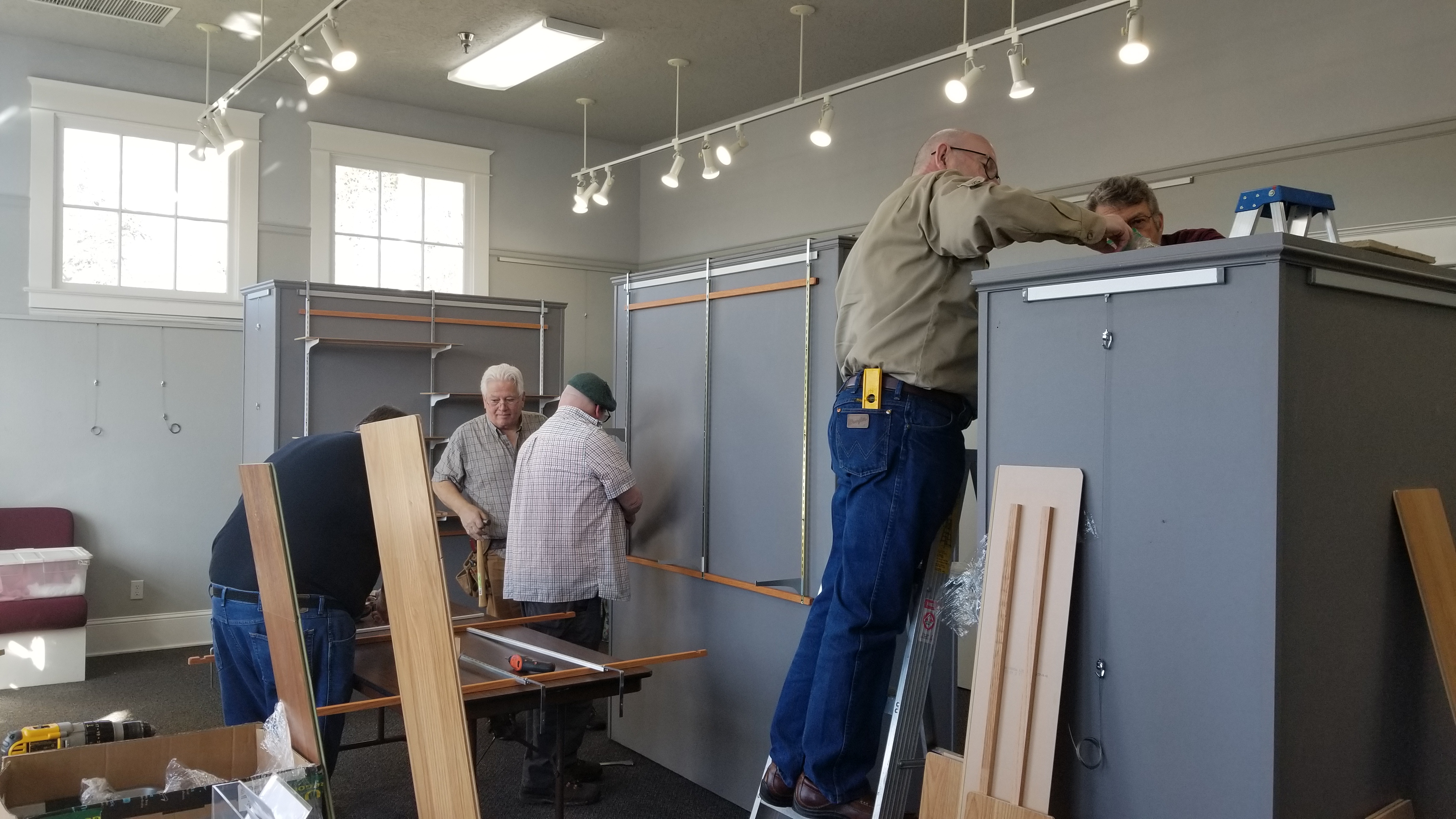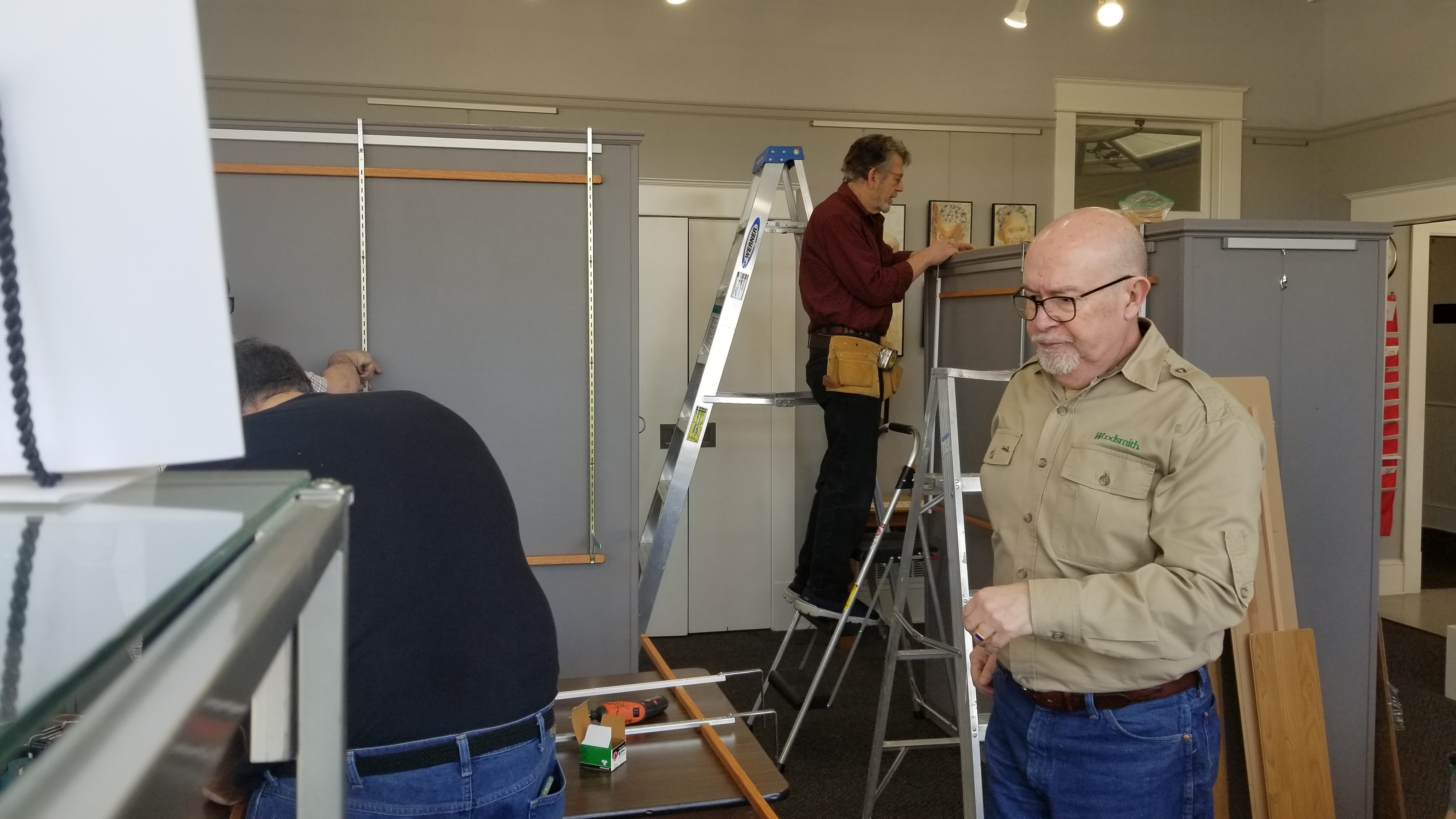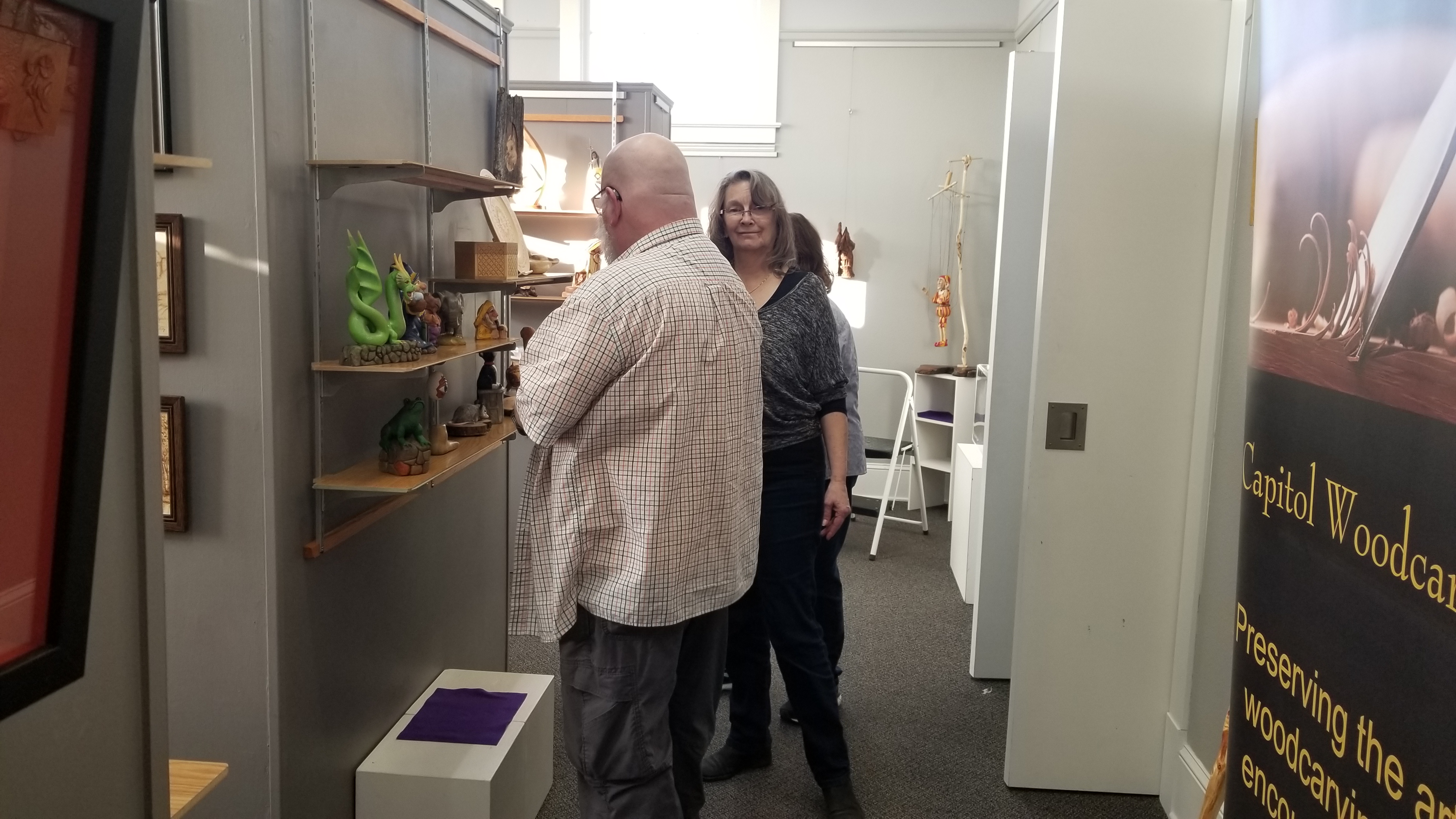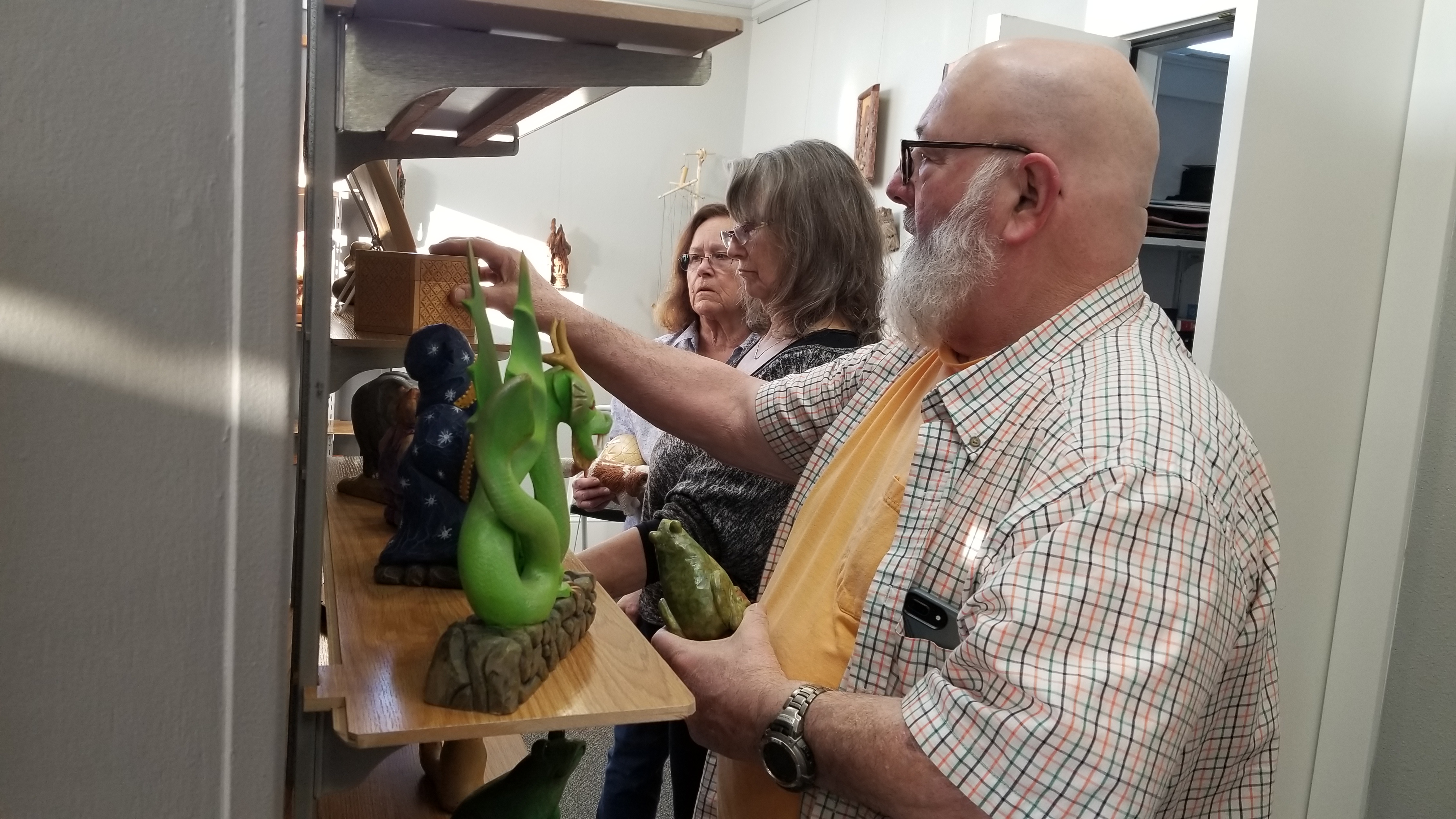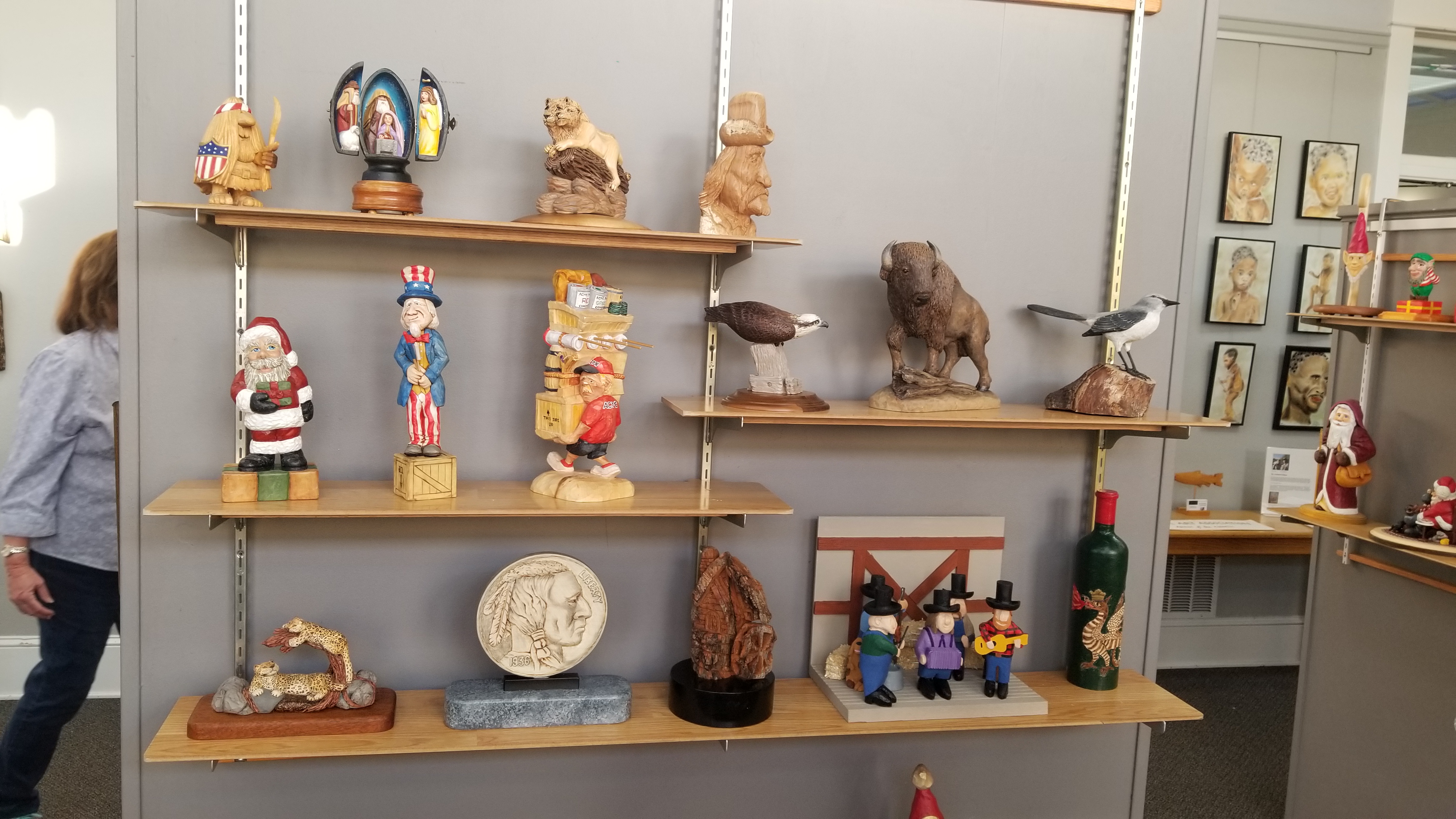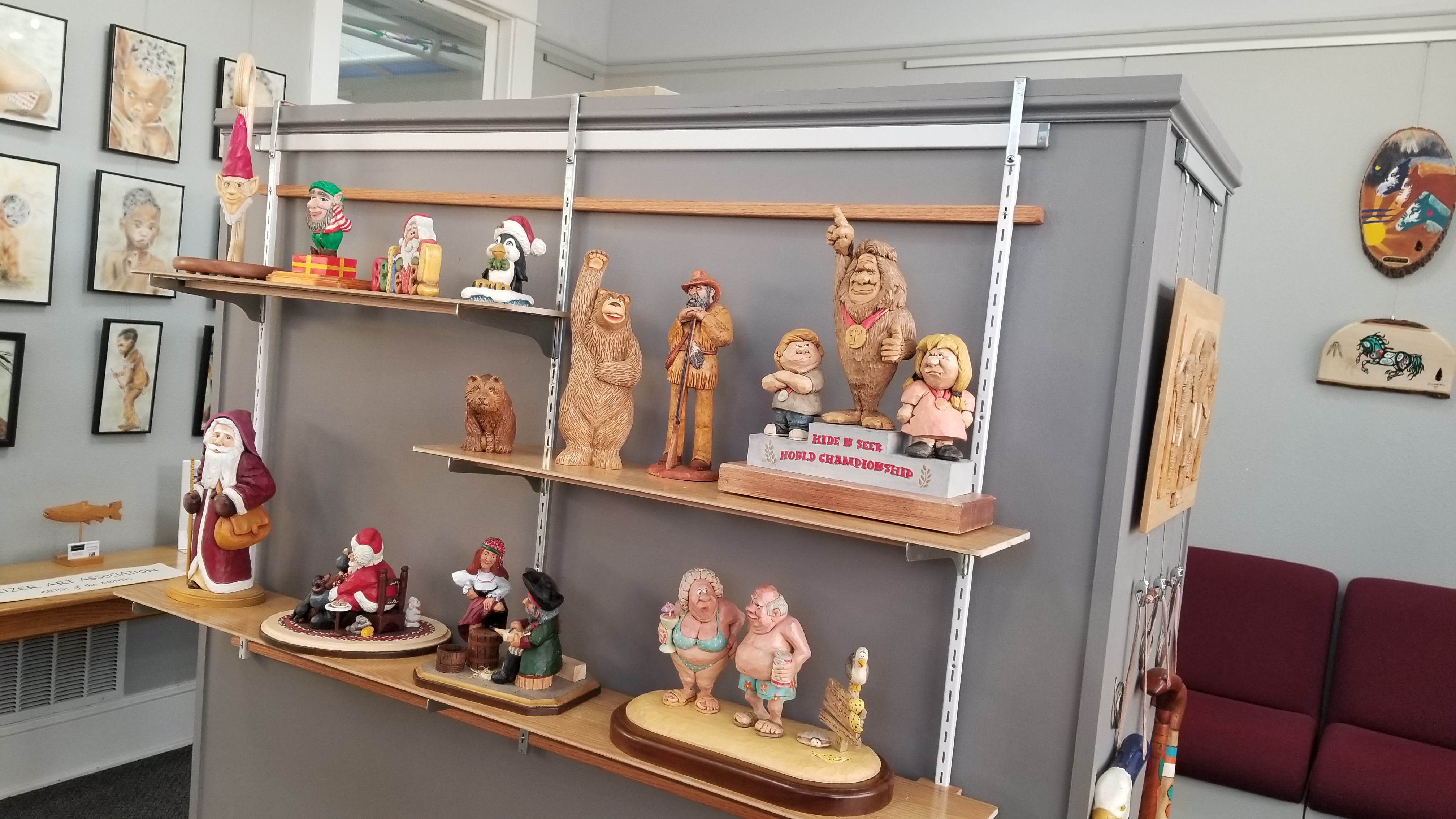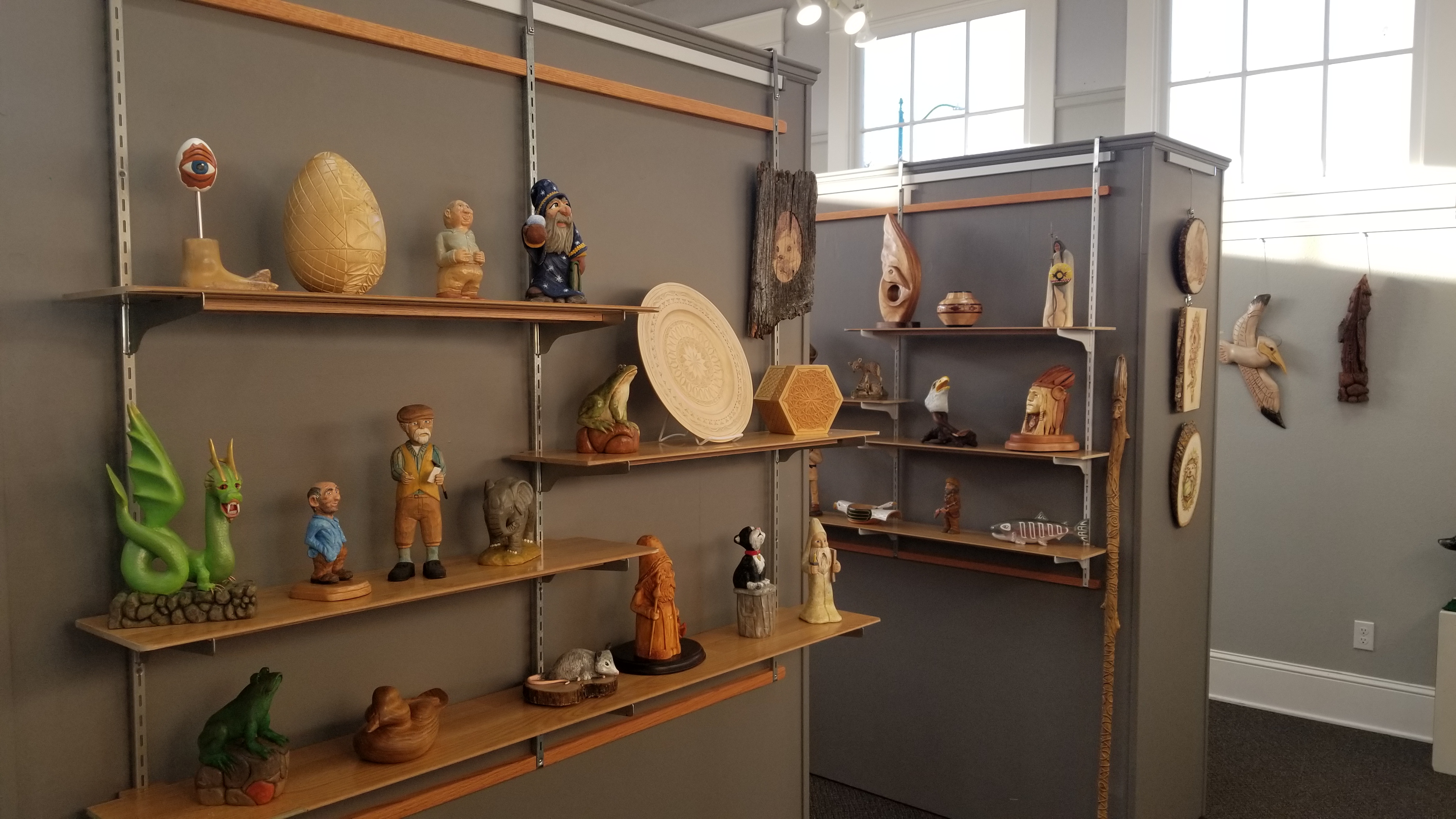 Thank you to all who participated in setting up the show. You did a fantastic job and you made Capitol Woodcarvers look good. And a special thanks to all who submitted carvings. Without you we would not have a show.
If you can't make it to the reception you should plan on visiting the show sometime during March. This is a show you don't want to miss.