The Oregon Rendezvous is underway this weekend and by all accounts it is a great success. Everyone is having a good time learning from great instructors. Everett thanks all the volunteers who helped with this year's event.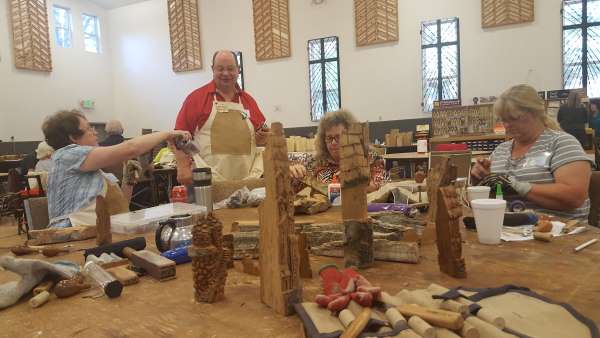 The hall is packed and there is a lot of activity at the vendors' booths, the wood burning station, and all the tables where, caricatures, pigs, possums, whimsical houses, walking sticks, chip carved boxes, soapstone carving, kolrosing, and more are being taught or demonstrated.
What a wonderful opportunity to try new things and socialize with other wood carvers. If you were not able to make it to the Rendezvous this year you should plan on attending next year. The class list for next year is already filling up.