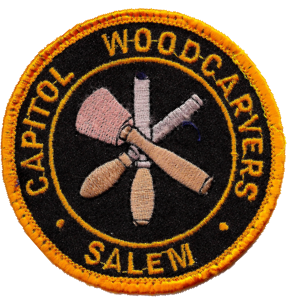 Capitol Woodcarvers
Salem, Oregon
"Art of Woodcarving" Preservation and Promotion
Creative Environment
Friendship Through Common Interest
Woodcarving Shows
Information Exchange and Learning
Diverse Media and Styles
Share Experience and Techniques
Community Demonstrations
Woodcarving Classes
New Carver Encouragement and Stimulation
We are active and our membership is back to enjoying Club activities.
Become a club member and enjoy all the benefits of membership, comradery, classes, sharing, virtual gallery, participation in lots of club activities.
Yearly dues are only $12 per year for single membership and $18 per year for families.
Membership dues support our mission. Please visit our Membership Page, https://capitolwoodcarvers.org/membership.php and become a member or renew your membership today.
© Copyright 2022 Capitol Woodcarvers