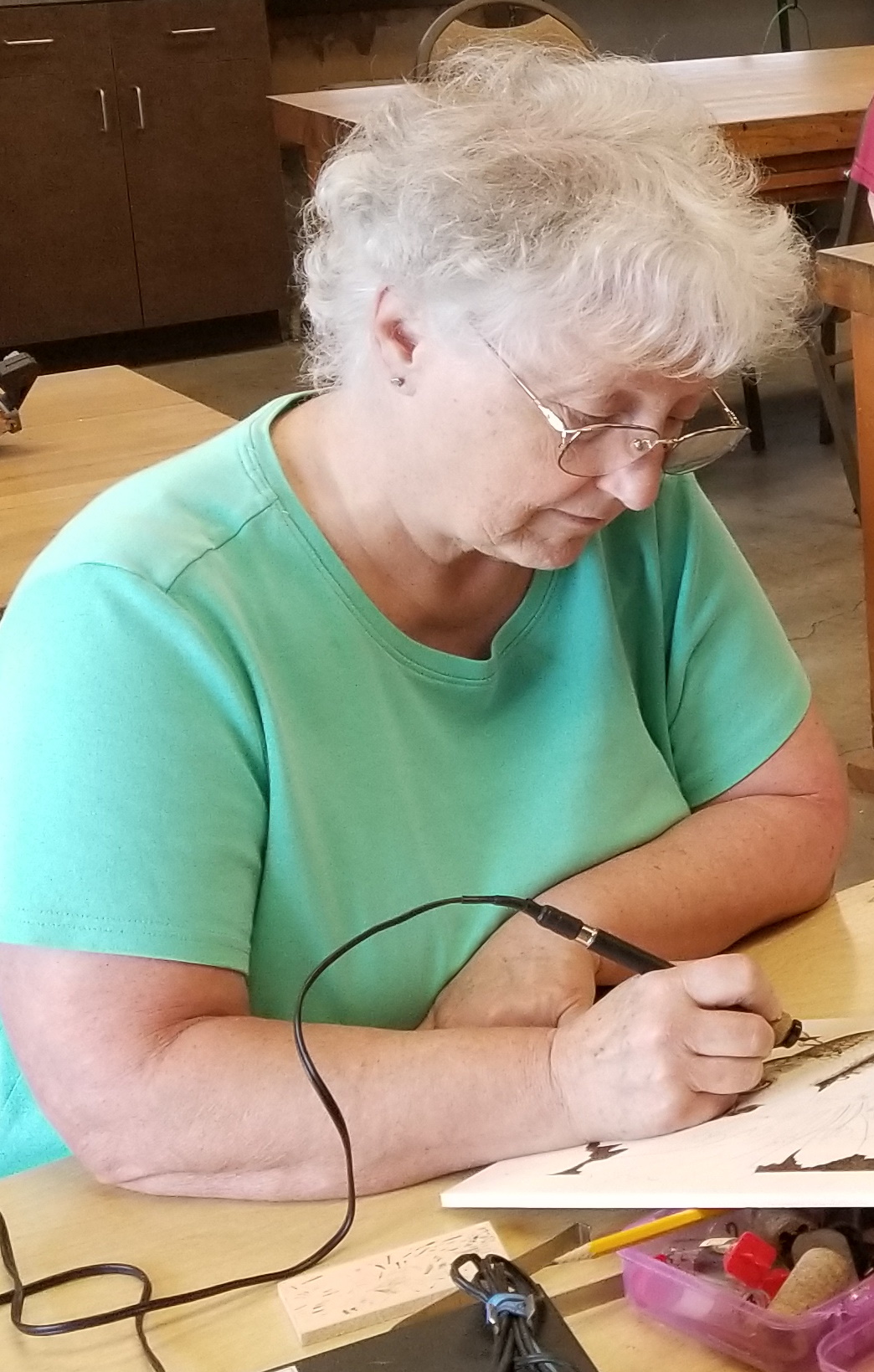 It is Capitol Woodcarvers privilege and distinct pleasure to honor Donna Miller as our Featured Carver for 2022. Donna is an accomplished and recognized pyrographer, carver, and teacher.
Donna has been carving since 2010 and joined Capital Woodcarvers in 2011. She met Jim Harris, (also a Club member), at a local Greens show. Jim gave her a knife, a piece of wood, some inspiration, and told her to "make something out of this". Now, she enjoys carving Santa figures, but is willing to try almost anything at least once.
Fellow carvers recognize Donna as a premier painter and will often seek her help. Many animals at the Salem Riverfront Carousel are a testament to her skills. Donna also excels at wood-burning. She teaches beginning to advanced wood-burning classes at The Oregon Woodcarver's Rendezvous, Keizer Art Association, and at the NW Carving Academy, in Ellensburg Washington.
Donna says her interest in art began when she was old enough to hold a pencil. She has taken many art classes, was a technical illustrator for the United States Marine Corps, has done freelance artwork and was involved with art as a teacher.
She is heavily involved in the activities that make Capitol Woodcarvers a success. When not involved in carving related activities, Donna enjoys gardening and genealogy.