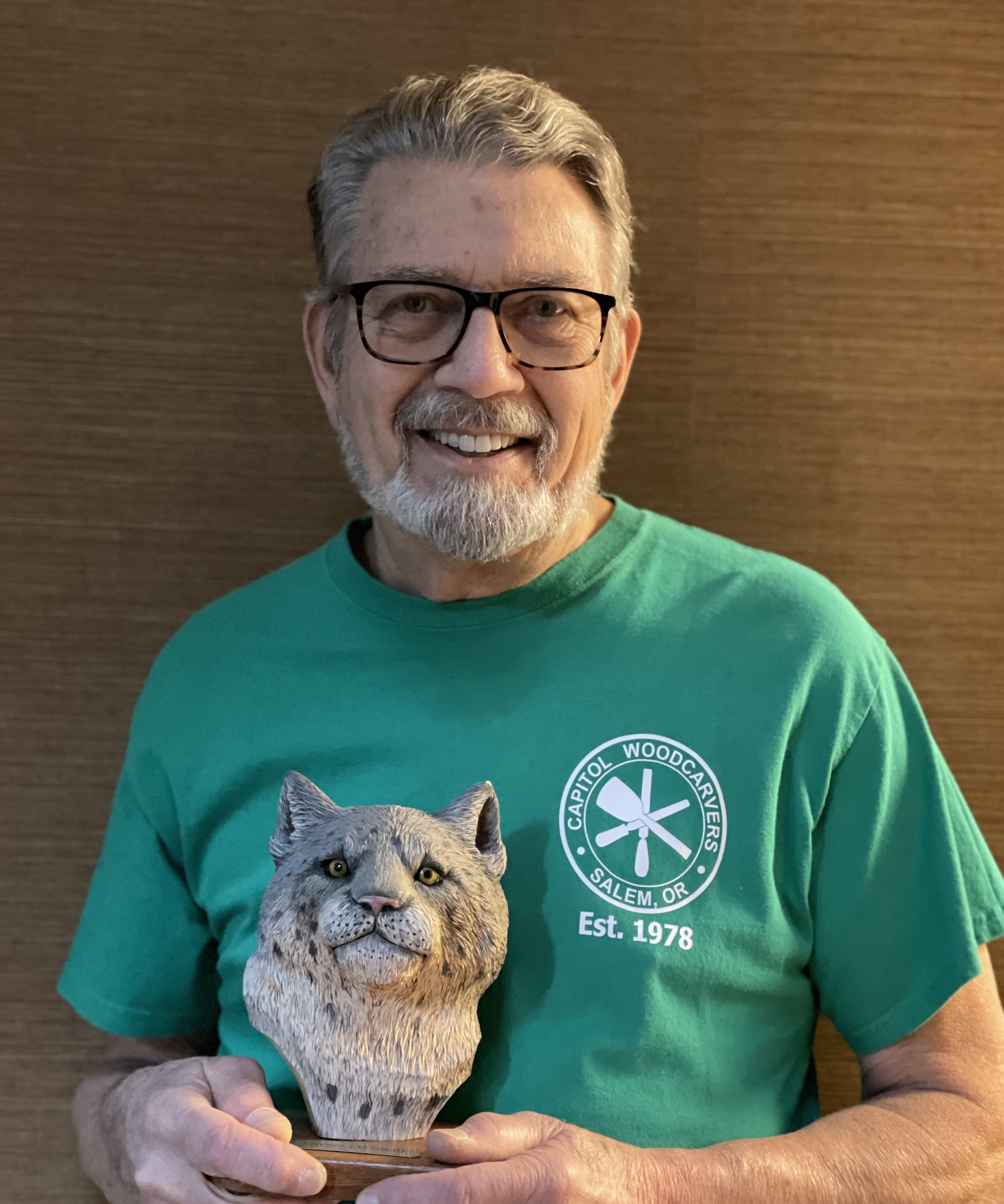 It is Capitol Woodcarvers privilege and distinct pleasure to honor Don Fromherz as our Featured Carver for 2023. Don is an accomplished and recognized carver, and valued member of Capitol Woodcarvers.
Don attended Oregon State University then proceeded to study Dentistry at the Oregon Health Science University. After receiving his DMD degree he spent two years in Colorado Springs where he served as a dentist in the army at Fort Carson. Upon returning to Oregon in 1974, Don established a dental practice in Keizer Oregon from which he retired after 41 years.
While still practicing dentistry, he attended a Coastal Carvers Woodcarving Show and became intrigued with the art form. After retiring in 2015 he decided it was time to give it a try. Don attended a carving session at Everett Koontz home where Everett, Dave Disselbrett, and several other carvers mentored and encouraged him. The chips started flying and he's been hooked ever since.
Don doesn't limit his carving to any one style. Presently he's enjoying projects in wildlife, caricature, chip carving, and most recently, flute making. He takes advantage of as many learning opportunities as he can, whether they are in-person classes, online or from fellow carvers.
Don joined Capitol Woodcarvers in September 2015. He values his membership in this Club, made up of so many talented artists. It provides folks fellowship, a way to share skills, ideas, and as the club mission states, a means to…" Preserve the art of woodcarving and encourage and stimulate new carvers."