Club News
Friday Lunch

We had our Friday outdoor lunch today. It was fun to get together with fellow carvers. We are all ready to get back to carving classes and sessions. Bob, Janna, Laurie, Joe, Donna, John, and Jim enjoyed the great weather and each other's company.
Bob and Janna had a show-and-tell. Bob showed an old carving he completed years ago in a Dave D class. Janna showed another of her quilts.
Please join us next Friday in the parking lot of Baja Fresh on Lancaster drive at 11:15. Bring a show-and-tell item to share. We do keep our social distancing. You never know, we might solve the World's problems at one of our lunches. You wouldn't want to miss that.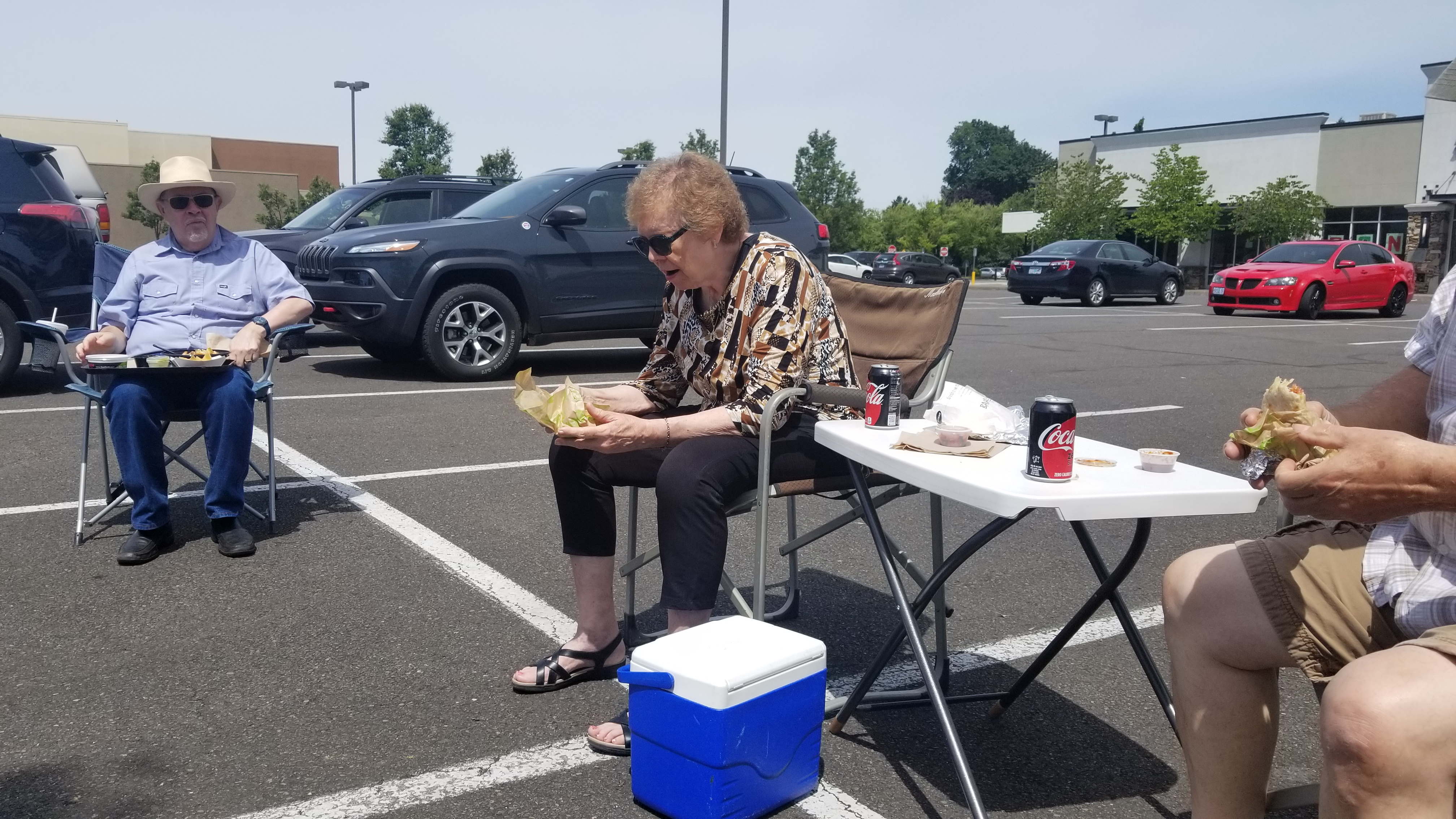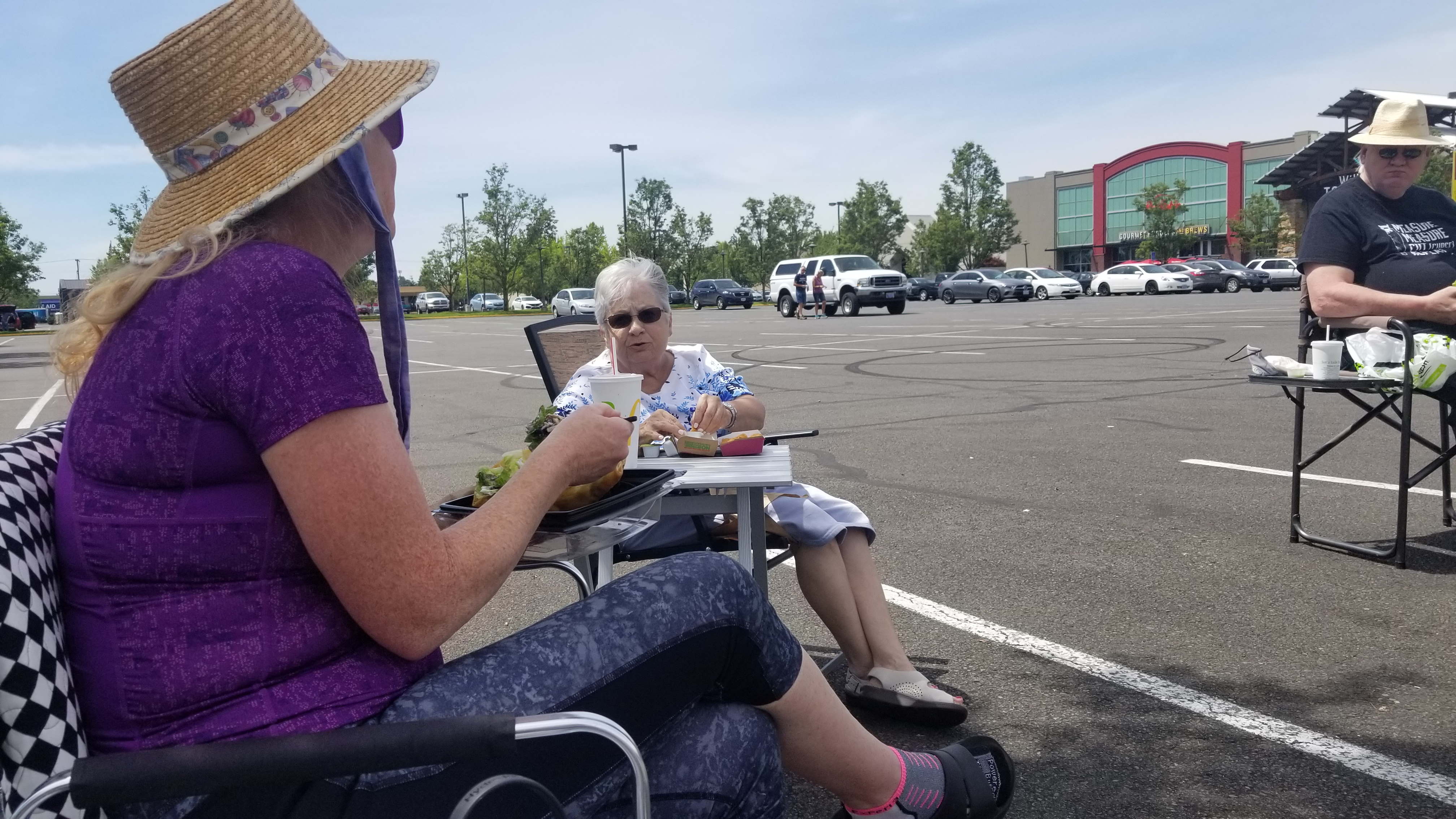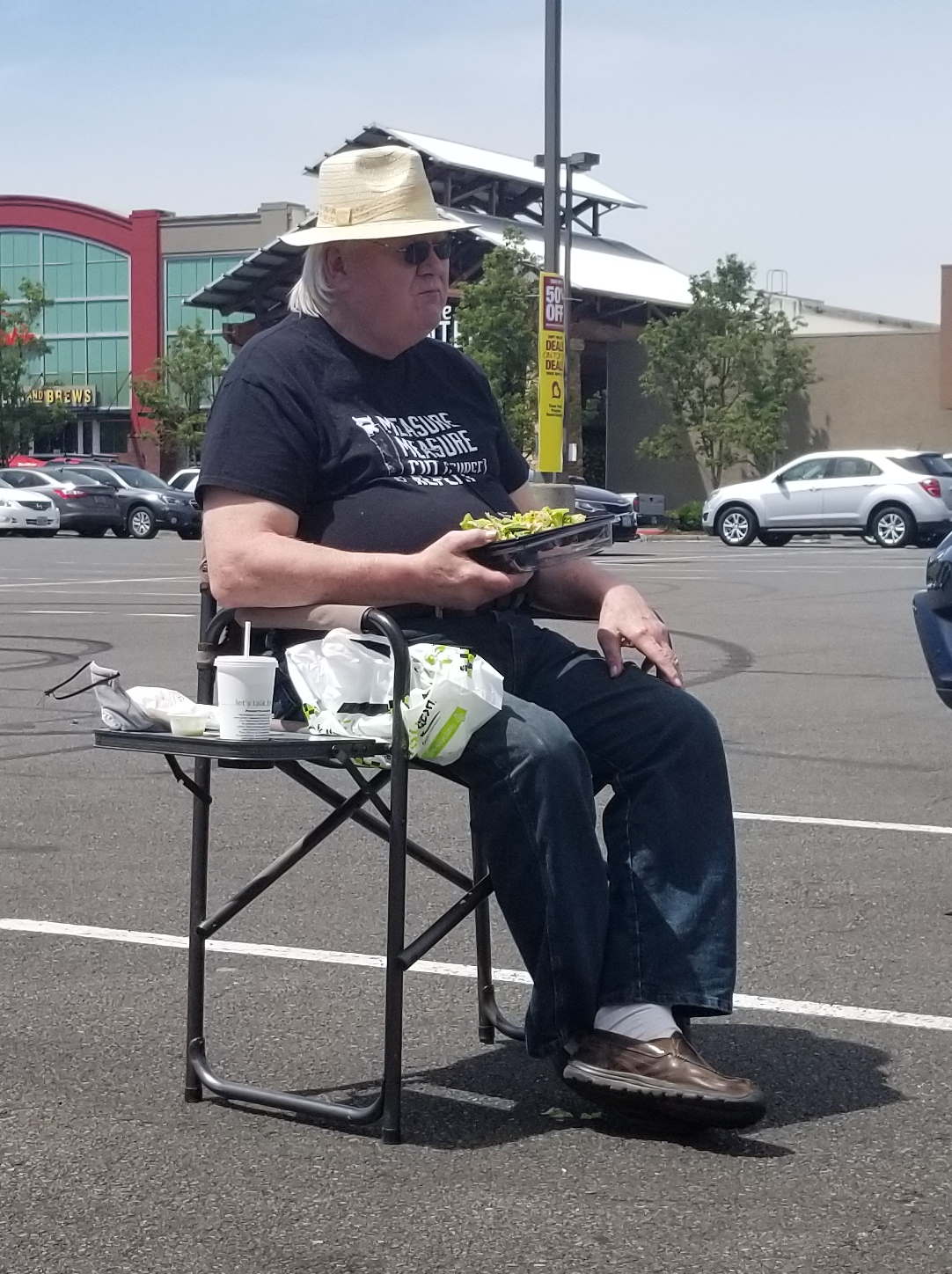 Posted on Jun 19 2020 by Bob
© Copyright 2020 Capitol Woodcarvers