Club News
November "BORED" Dinner

It was another good time at our monthly "BORED" dinner. There was a good turnout and everyone was engaged in great conversation.

It was nice to hear about Kathie's trip to Iceland where she saw many interesting things. There were discussions about family, health, trips, holidays, and yes a little bit about carving.

As always, everyone is invited to these gatherings. Our next get together for dinner will be December 31 at the Best Little Roadhouse on Commercial St. This is our annual New Year's Eve dinner. Please let Donna Cerighino know if you will be attending.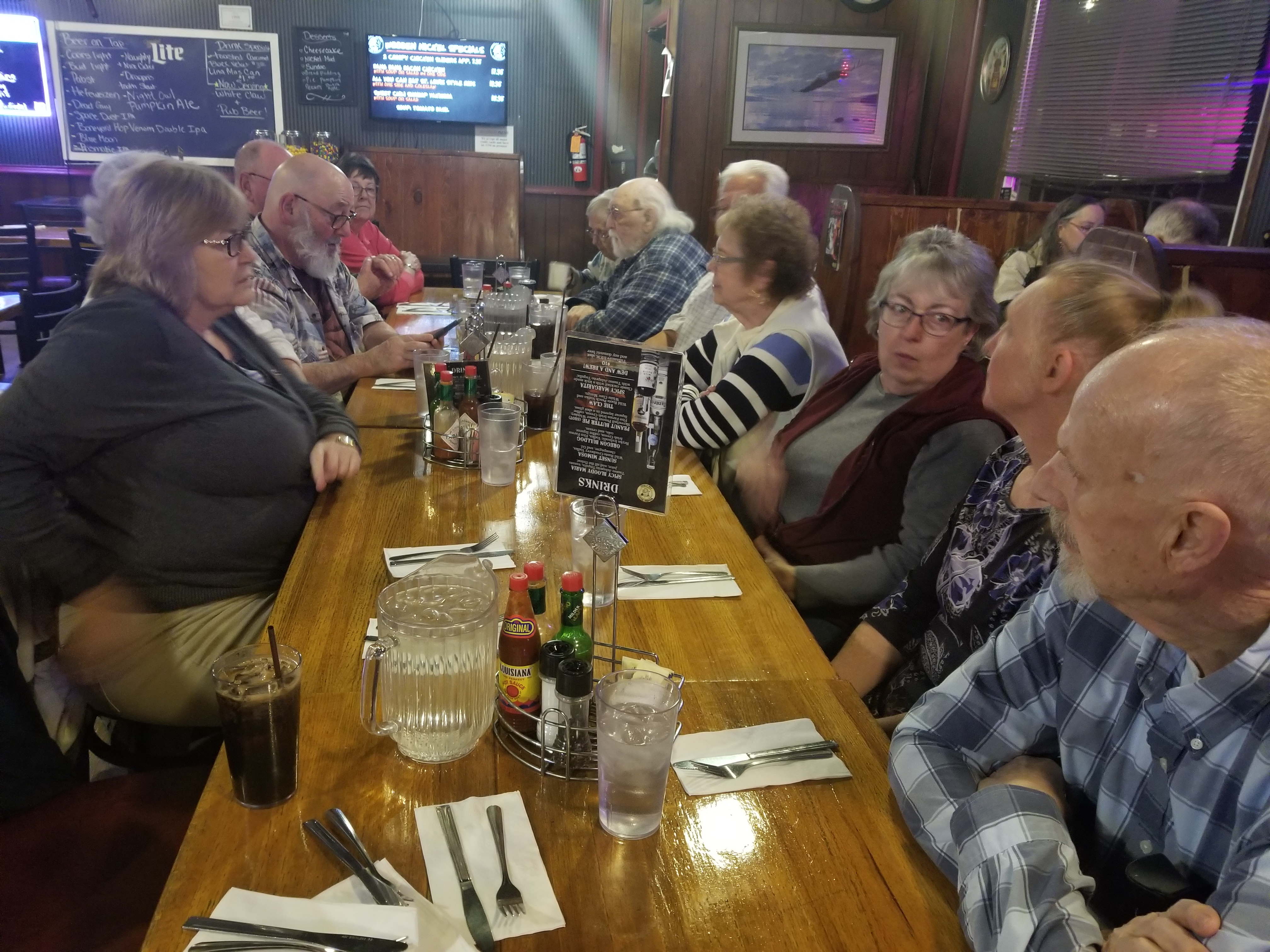 Posted on Nov 22 2019 by Bob
© Copyright 2020 Capitol Woodcarvers