Club News
Eric Owens Class Last Week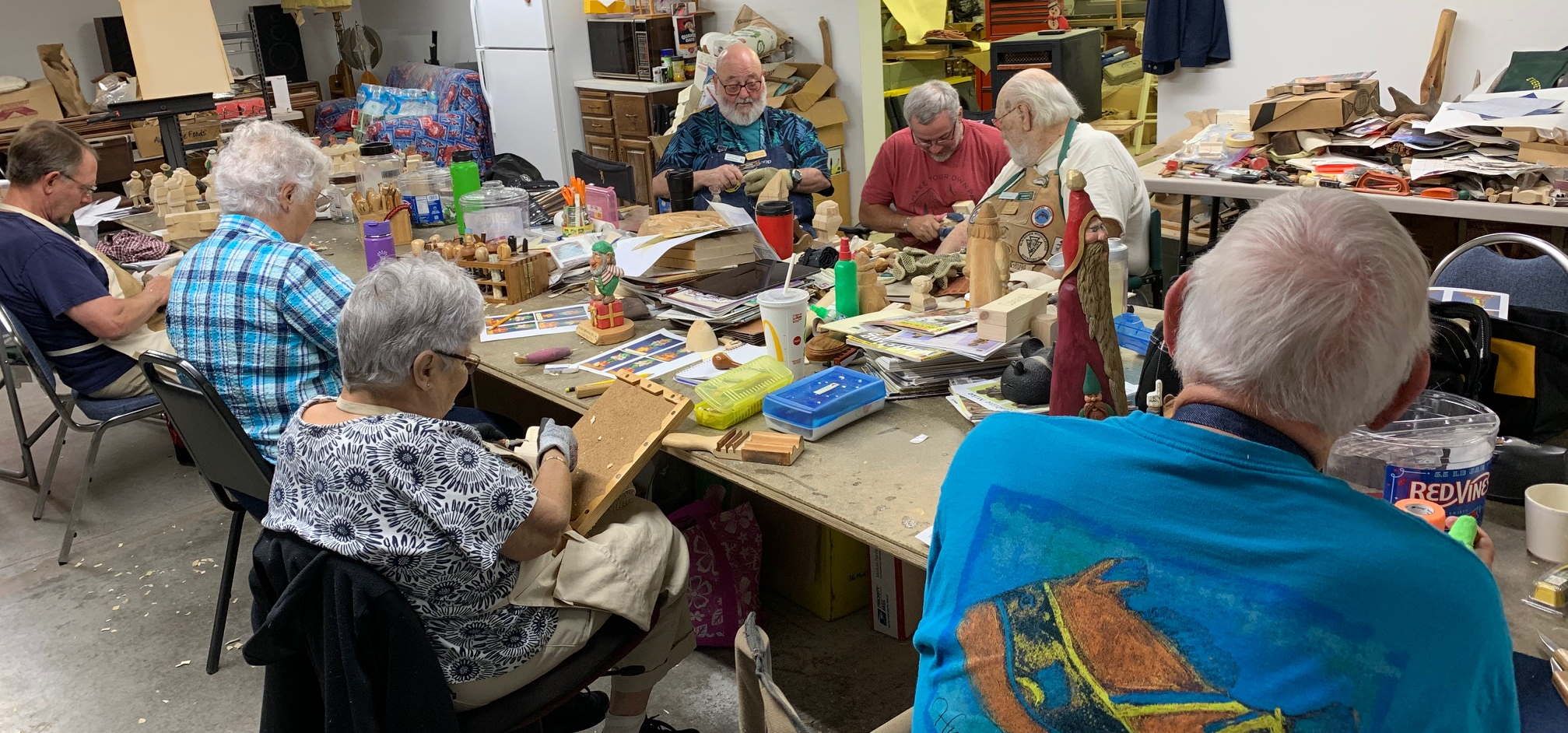 Eric Owens conducted a class August, 2019 at Everett Koontz's shop. Eric is from Boise, ID and is a fine caricature carver. He is a little different than some of the other famous carvers in that he :
will not carve on your project unless you explicitly ask him, and
he does not use "rough outs" to start.
Eric cuts blanks using a band saw on two planes. That leaves the carver more opportunity for his/her own interpretation.

Being a very popular science teacher, he is fun to learn from.

Article submitted by Reed Barker



Posted on Aug 12 2019 by Bob
© Copyright 2020 Capitol Woodcarvers