Club News
Great May Dinner

We had a great dinner with a good turnout last evening. Dinner was at Gamberetti's. Discussion was friendly and very interesting, We learned about Erika and Joe's upcoming trip to Germany and England next week. We also shared family stories and summer plans. There was not very much conversation about carving but it is sometimes nice to just meet socially.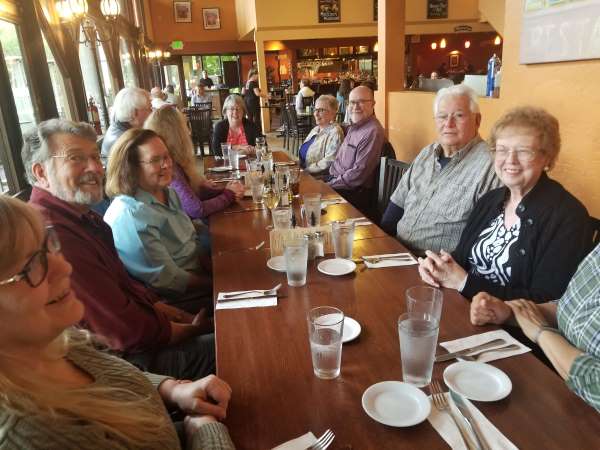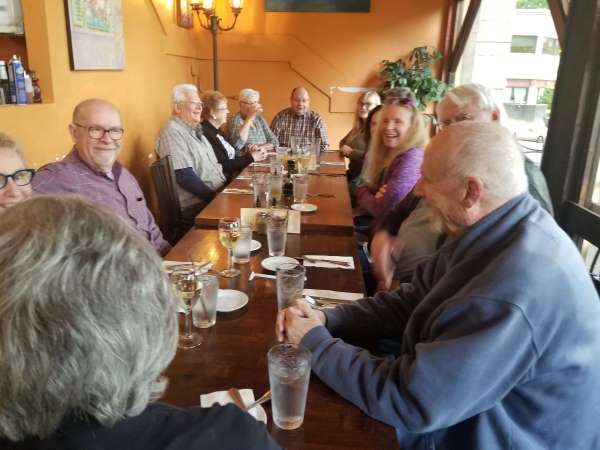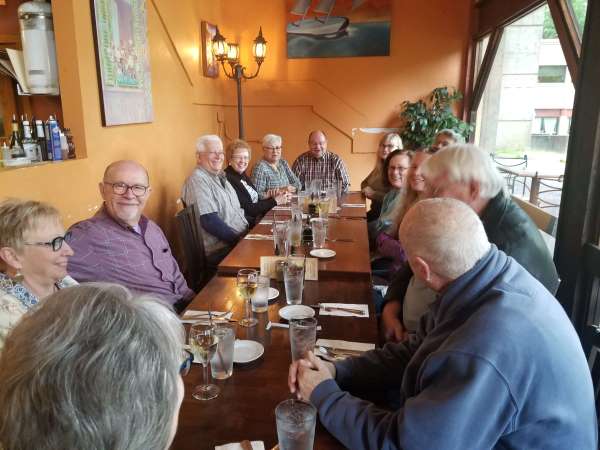 Joe, who is a wise and insightful man once said of our club: "We carve a bit then eat, or, we eat a bit then carve, or, we just eat."
Hopefully you will be able to join us at our June dinner. Time and location will be announced in our next Newsletter."
Posted on May 17 2019 by Bob
© Copyright 2020 Capitol Woodcarvers