We had a great carving session today. Thirteen carvers started the design and layout of a miniature Hooded Merganser. This duck will be 6 inches from tail to bill. Hopefully some if not all these carvings will be entered into the 2019 Columbia Flyway Show in Vancouver WA.
We also had open carving snowmen going on at the same time. Carvers are getting a jump on next year's ornament sale.
Here are some pictures from the session.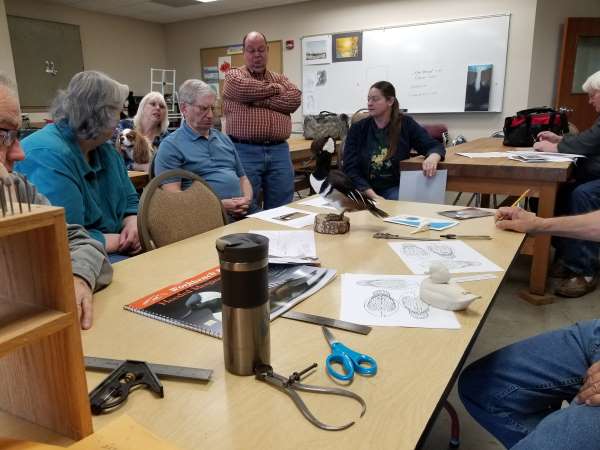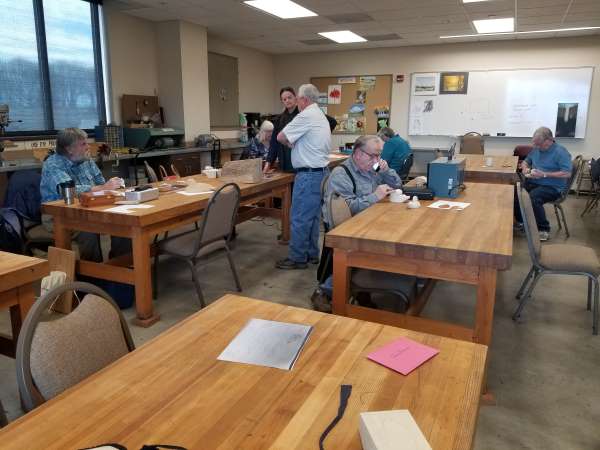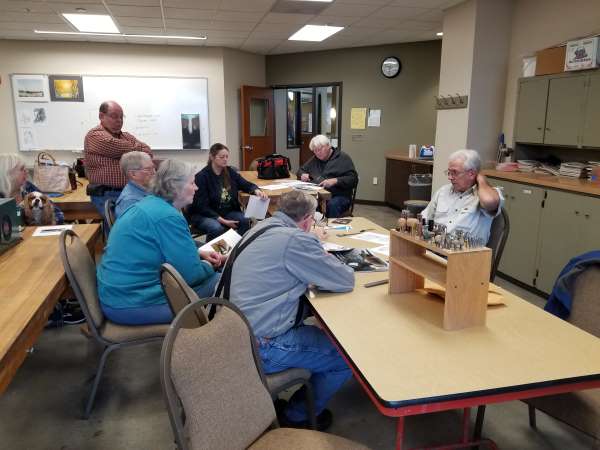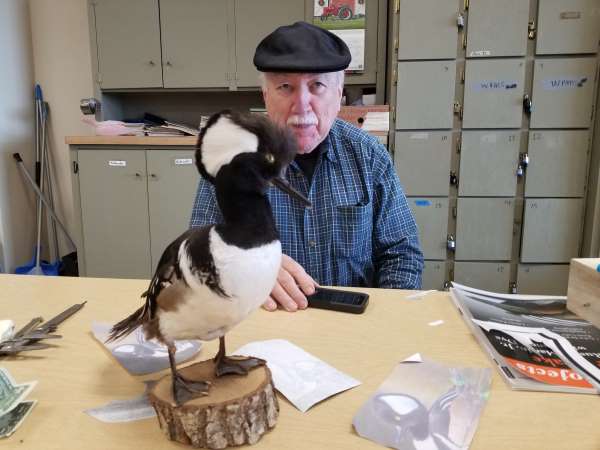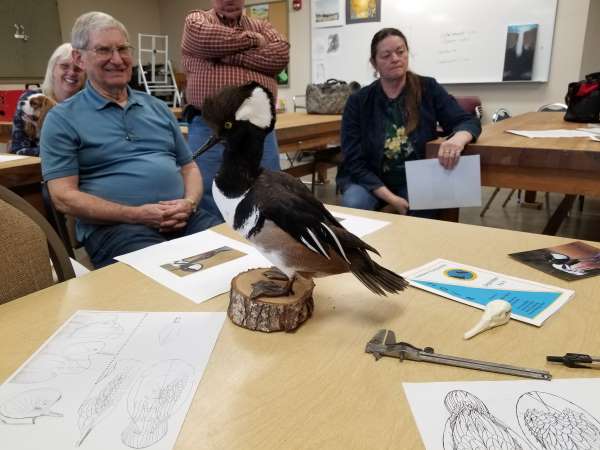 If you have not joined us for these sessions, last Saturday of the month, please feel welcome to do so. We get a lot accomplished and usually someone volunteers to pass on a technique or approach to carving a particular item. There is a $3.00 charge for use of the room at Center 50+.