Club News
Donated Spoons

Thank you Woodcarvers
Congratulations woodcarvers on a job well done.
I would like to thank all of you who participated by carving spoons for the Empty Bowls project. Sixty spoons were made in many shapes and sizes. Special thanks to Bob Karr, Don Fromherz, Everett Koontz, and Dave Hunter.
I have contacted the president of the wood turners group and am waiting for him to get back to me about how I can get the spoons to him. I do not know if the event will even take place this year. We shall see. Thanks again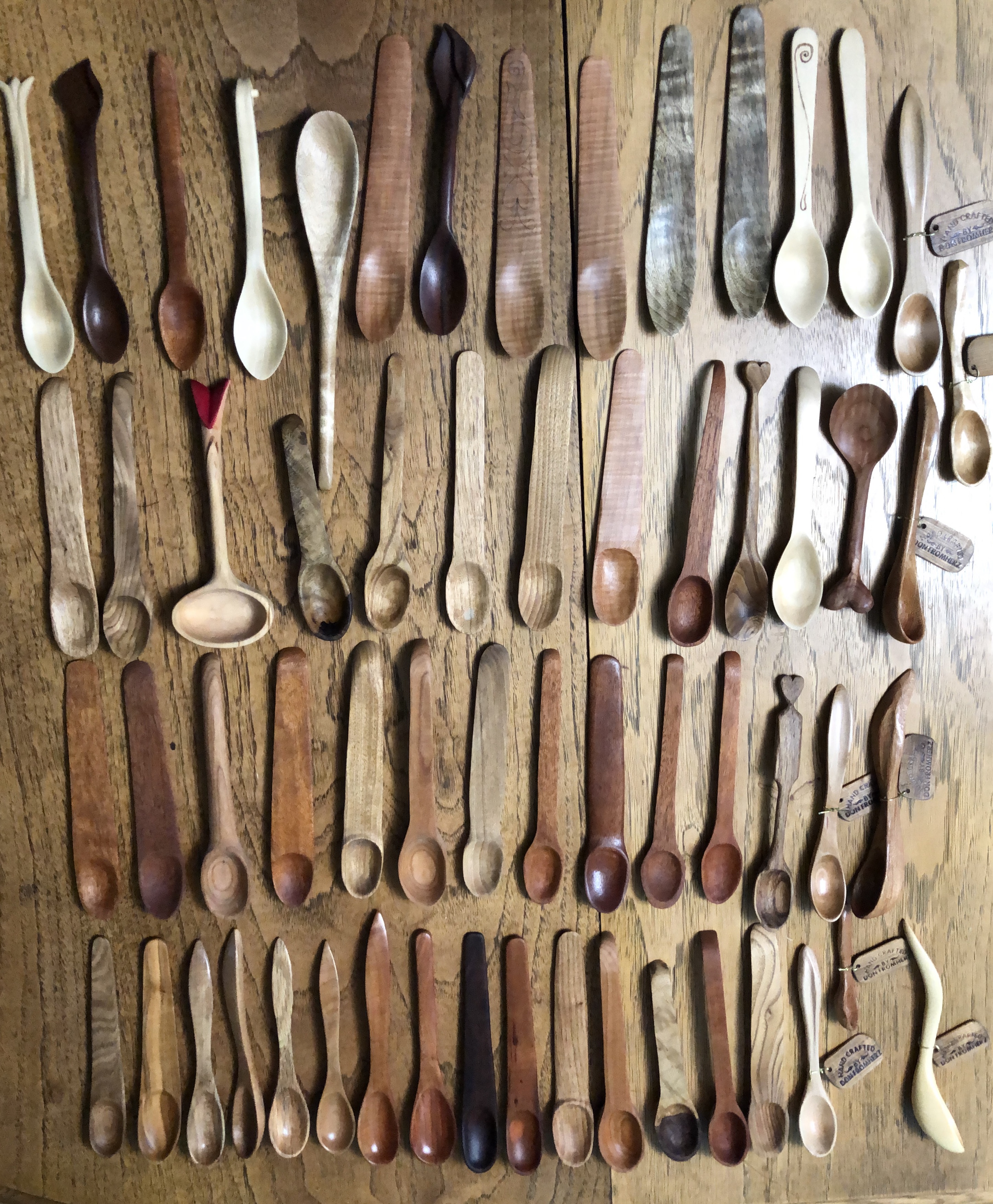 Article submitted by Denis Miller.
Posted on Sep 01 2020 by Bob
© Copyright 2021 Capitol Woodcarvers