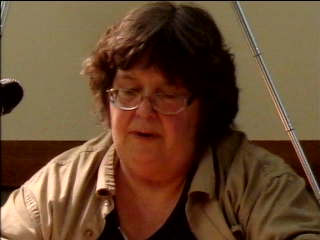 Thank you for visiting the Capitol Woodcarvers club site
Please enjoy the pictures as you navigate throughout the site. Take time to read about our "featured" artist or browse our current newsletter. If you think you would like to become a member of the Capitol Woodcarvers, please check out our club charter and meeting information page.
Come join us
The Capitol Woodcarvers are a friendly bunch of carvers. The club charter is to preserve the art of woodcarving and encourage and stimulate new carvers. There's a monthly carving session and a monthly business meeting. Business meetings handle the club's business and usually include some sort of program. You can check the newsletter page to find out what programs are on tap. The coffee pot's on and goodies are served between the business meeting and the program. Everybody's welcome.

Capitol Woodcarvers meets the last Tuesday of each month, except the months of August and December.
Meetings are from 7:00PM to 9:00PM
Meetings are held at the Salem Center 50+ located at: 2615 Portland RD NE, Salem, OR

Check the "Newsletter page" for any temporary changes.

Map showing meeting location. (map opens in new window)

Membership Application
Thank you to Sugarpine Woodcarving Supplies
Club members thank Sugarpine Woodcarving Supplies for their recent donations of wood, howto books, and bird kits. These items are greatly appreciated and will be put to good use. If you are in the Lebanon area, stop in and visit Sugarpine. You will be glad you did when you see their large selection of woodcarving supplies.